A Higher Standard: ComfortBuilt Homes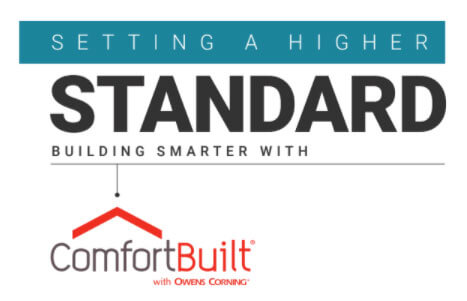 As an industry leader in green home building, our clients come to Hibbs Homes because they know we will deliver a beautiful, comfortable, and well-built home. Our reputation for building exceptional custom homes comes from our dedication to continually learning and refining our processes to push the standards for home building further. That drive to build smarter and better is why we teamed up with the building scientists at Owens Corning to create a redefine better-built custom homes. 
By combining our decades of custom building experience with the research and development of Owens Corning Building Science team, we developed a method for building homes that are more durable, more comfortable, and more energy-efficient. Custom homes that are as beautiful as they are affordable. We call them Hibbs ComfortBuilt Homes. Our ComfortBuilt Homes exceed conventional home building codes, saving our homeowners on energy and maintenance costs while creating an exceptionally comfortable home.
Hibbs Homes is the only ComfortBuilt-certified Home Builder in St Louis and Salt Lake City. Together with Owens Corning, we are setting a higher standard with every new home we build.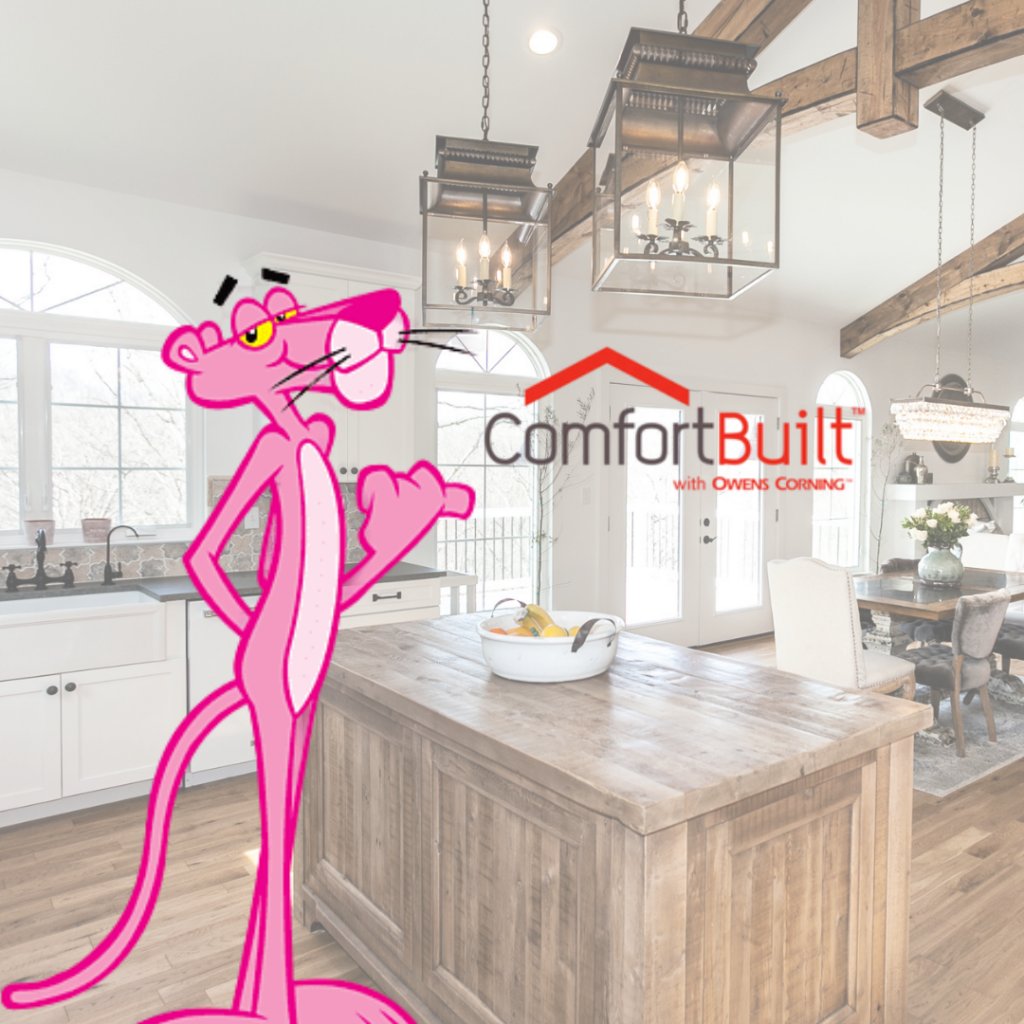 What Makes A Hibbs ComfortBuilt® Home Different?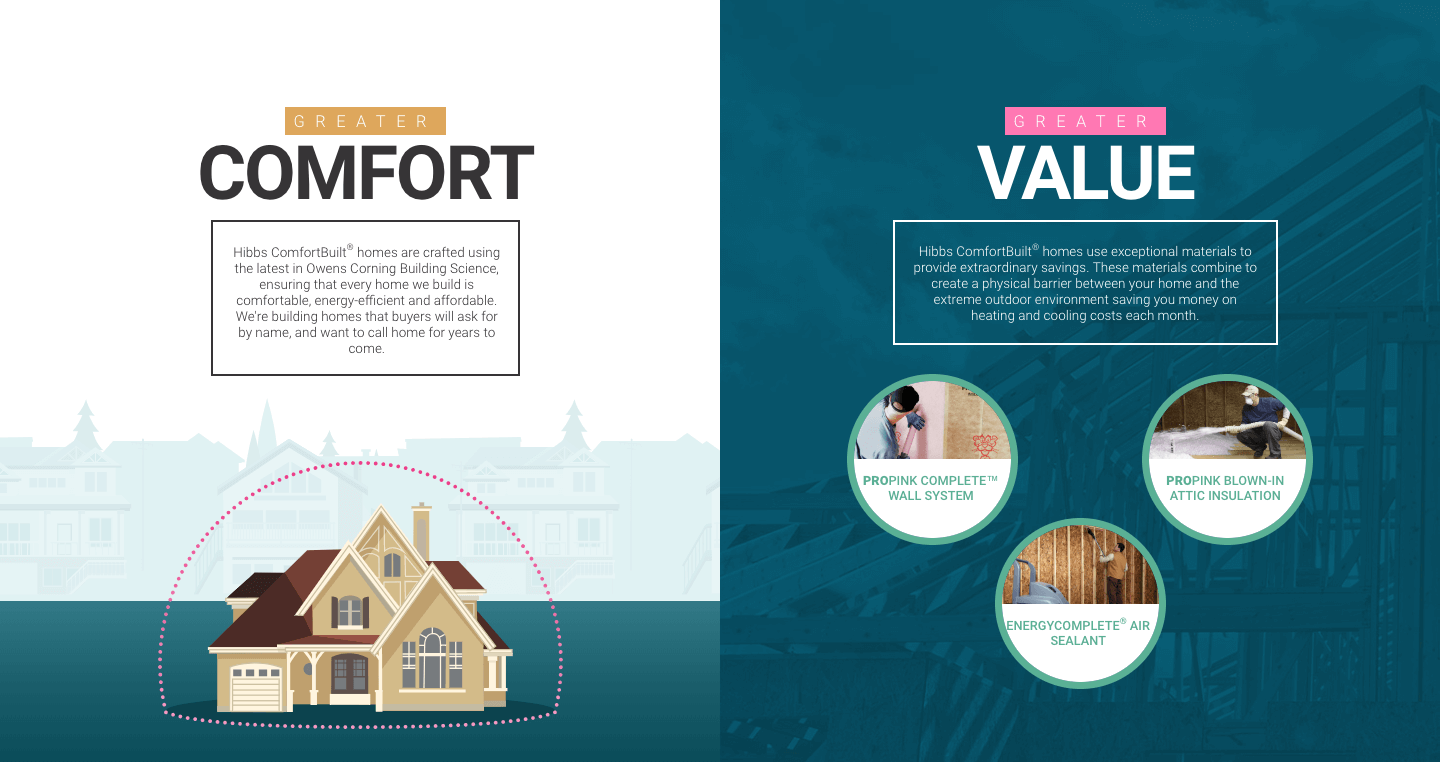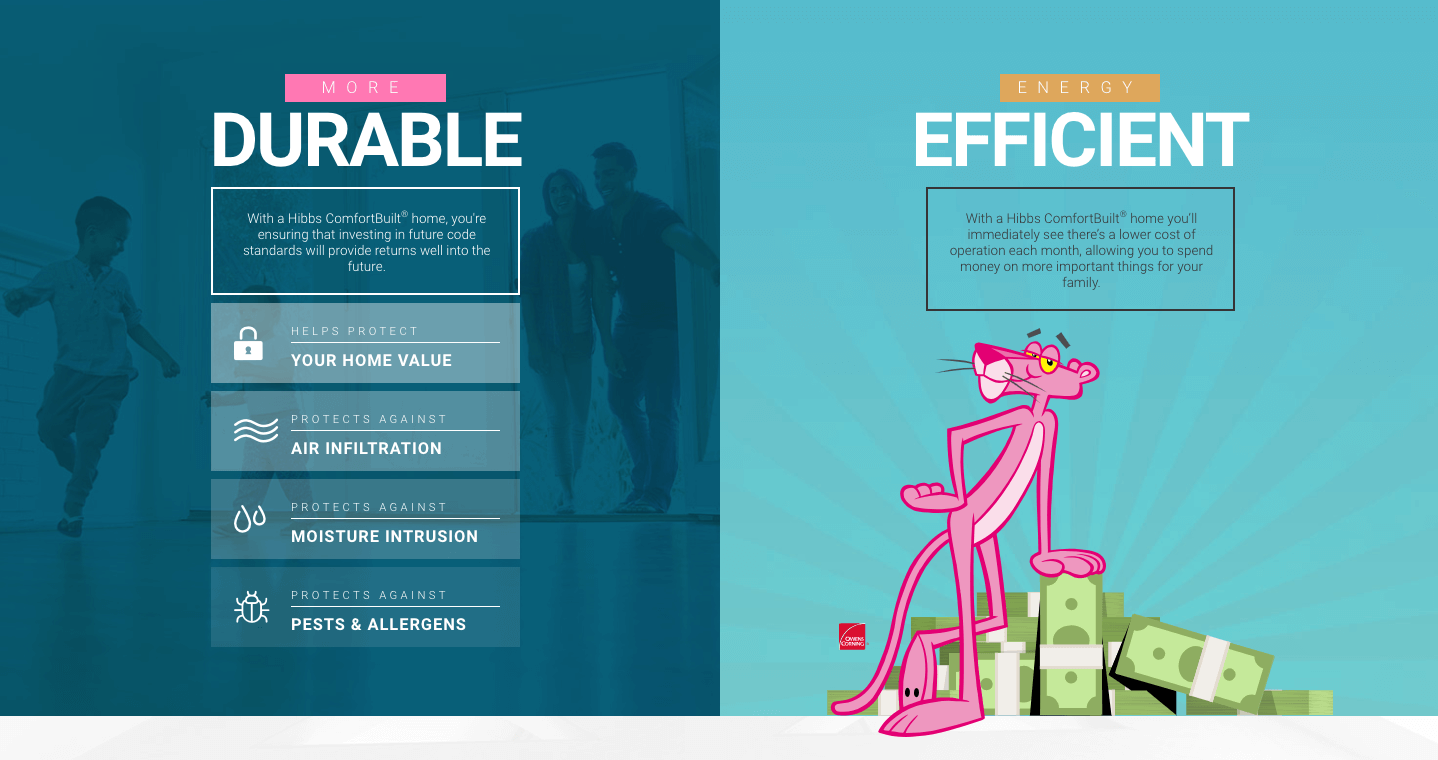 Exceptional Materials, Extraordinary Results
We collaborated with Owens Corning, the PINK® insulation company, and they shared over 50 years of research and development with us. They shared their building science. We asked hard questions. And we saw the proof. Homes built using building science and outstanding products outperform and outlast homes built the old-fashioned way.
Every Hibbs ComfortBuilt® Home is protected from the inside out with the PROPINK Complete™ wall system - keeping your home quiet and comfortable year-round. They are sealed from the outside, protecting your home against air infiltration, and moisture intrusion while ensuring your home's value. Say goodbye to high heating and cooling bills. You'll actually find yourself saving money every month. Many of our clients come back to us, surprised that they're paying significantly less in utilities even in a bigger home.
Before you build your next home, consider a Hibbs Homes ComfortBuilt™ home for your family.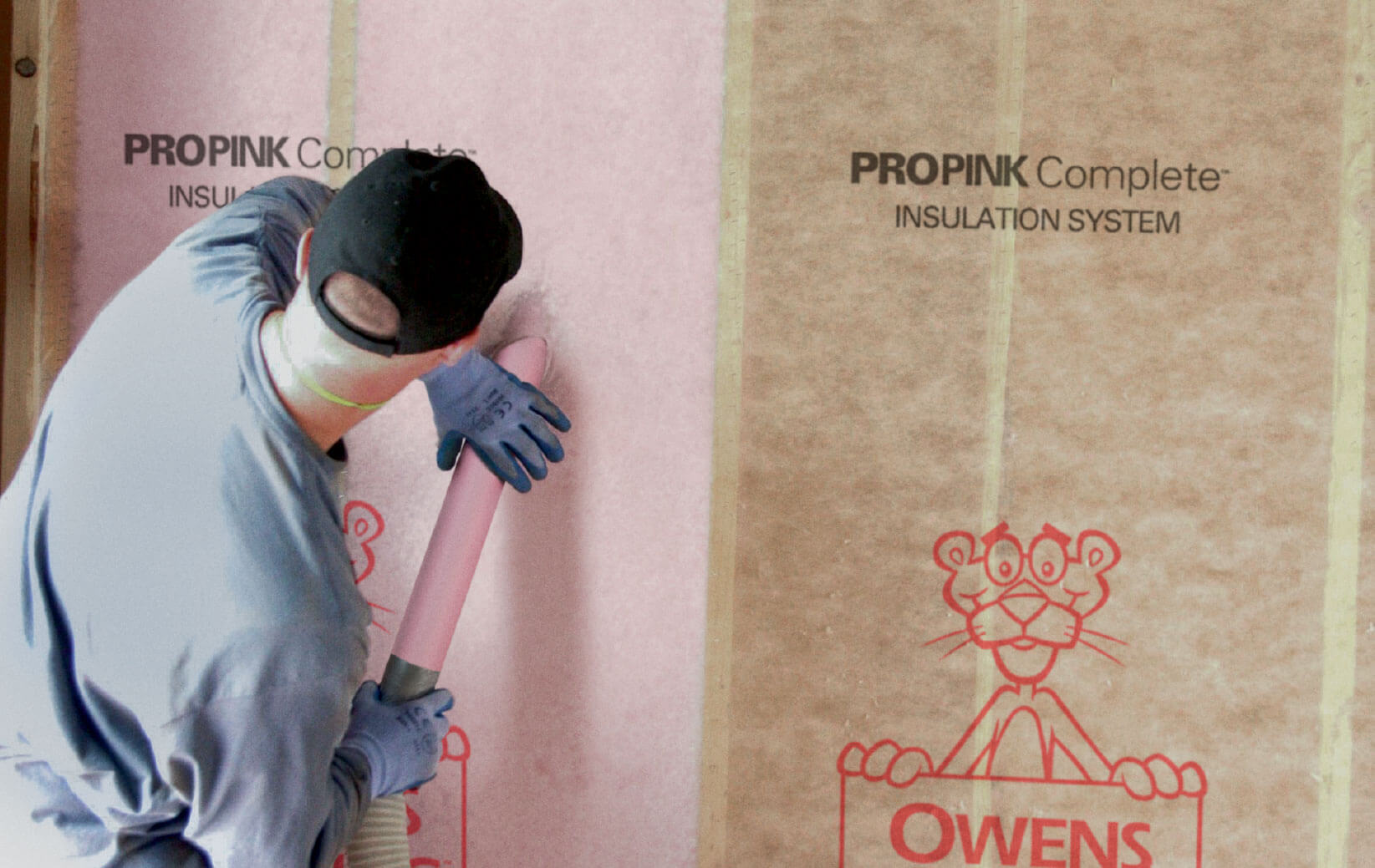 THE PINK PANTHER™ & © 1964-2019 Metro-Goldwyn-Mayer Studios Inc. All Rights Reserved. The color PINK, ComfortBuilt® and FOAMULAR® are registered trademarks of Owens Corning. © 2019