As a custom design-build firm, our team at Hibbs Homes knows that good interior design isn't just decor and furnishings. A truly magnificent home design starts with the architectural elements. Features like the home's layout, as well as the materials, shapes, and textures used throughout set the tone for the rest of the design elements. Keep reading for twelve of our favorite home design trends for 2020.
1. Built-In Seating
An easy way to incorporate fun architectural details into a room is with built-in seating. From window seats to a cozy reading nook, built-in seating adds character to any home design. Not only does it look great but it also saves space and adds hidden storage.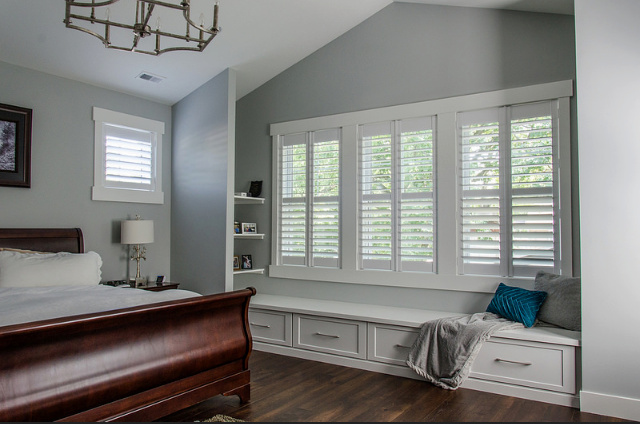 2. Statement Tiles
White subway tile may have reigned supreme in recent years, but more homeowners are steering away from this classic look. In its place are bold, patterned statement tile. This trend packs a big punch in spaces big and small ⁠- whether as a backsplash or in a custom tile shower.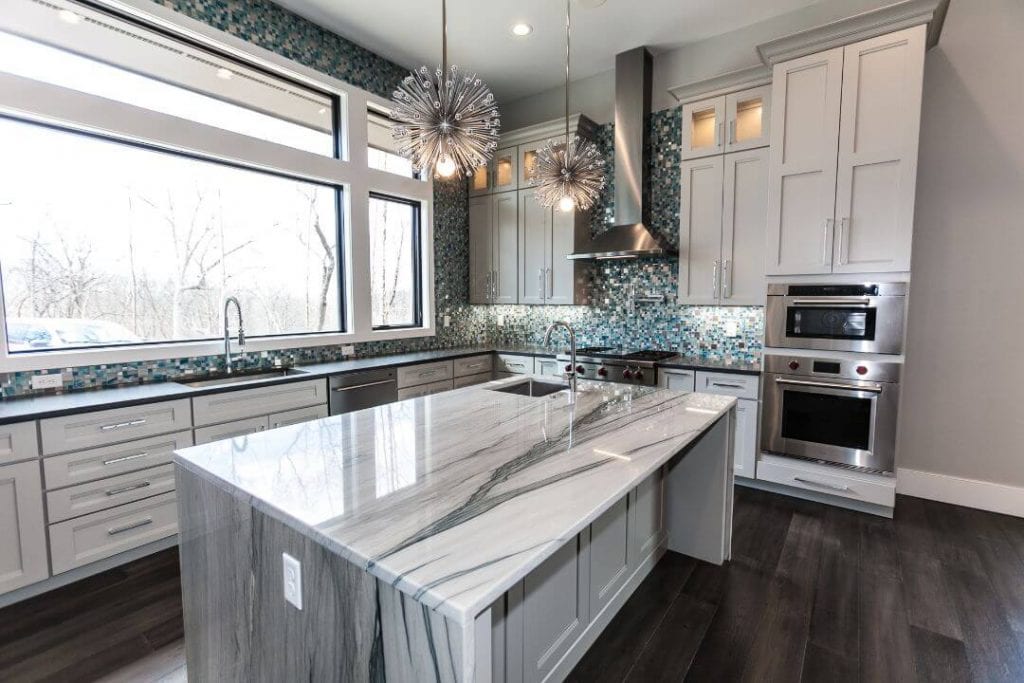 3. Arched Doorways & Windows
While we're big fans of traditional windows and doorways, this is definitely an architectural trend we can get behind! Reminiscent of Greece's cave houses, these pretty arches create visual interest while utilizing clean lines. Those who aren't ready to commit fully to this design trend can dip a toe in the water with an arched wall mirror.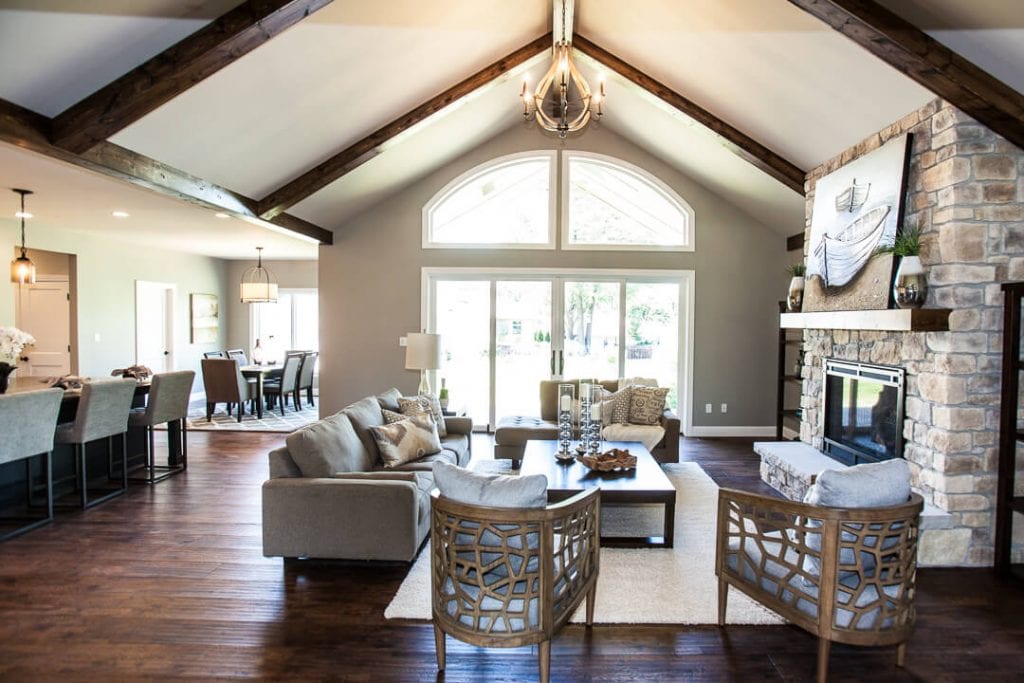 4. Indoor Gardens
Plant lovers rejoice! Indoor gardens have been gaining steam, especially with the rise of green home building and eco-friendly designs. Adding small-scale garden plots to your home allows you to bring the outdoors in, and enjoy the benefits of house plants. Another option is to create a "living wall," which lets you show off your green thumb without taking up too much space.

5. Outdoor Terraces & Balconies
The blending of indoor and outdoor spaces has been popular among homeowners for quite some time. Regardless of whether you live in a warm climate year-round or a mix of cool and warm weather, an outdoor space can be enjoyed year-round. The key is to incorporate the right elements. A current architectural trend is to create profile-less enclosures with glass "curtains." This lets you enjoy your enclosed balcony or patio during the colder months and open it up once warm weather arrives. The addition of a mobile stove also helps to fight off a winter chill.

6. Pool & Spa
Speaking of outdoor spaces, a pool and spa make an excellent addition to the home. From sunny days lounging by the pool to watching the kids splash and play, a pool and spa can really enhance your outdoor space. Adding architectural elements and water features can elevate the design even further, and create extra aesthetic appeal.

7. Large Windows
Natural light can be hard to come by. That is, unless your custom home utilizes the expansive windows that have become popular among homeowners and builders. Working large windows into a home design is a strategic way to take advantage of natural light, and the heat that comes with them, which helps homeowners save money on heating costs.

8. Multipurpose Spaces
Homeowners have said recently that they want more multipurpose spaces for flexibility. For some, that means a study that could one day be a bedroom. Others may prefer a second master suite in the lower level that could be used as an apartment or living quarters for live-in relatives. Today's homes are designed with the understanding that a homeowner's needs may change as their family grows. A thoughtful design allows their home to grow with them as those needs change.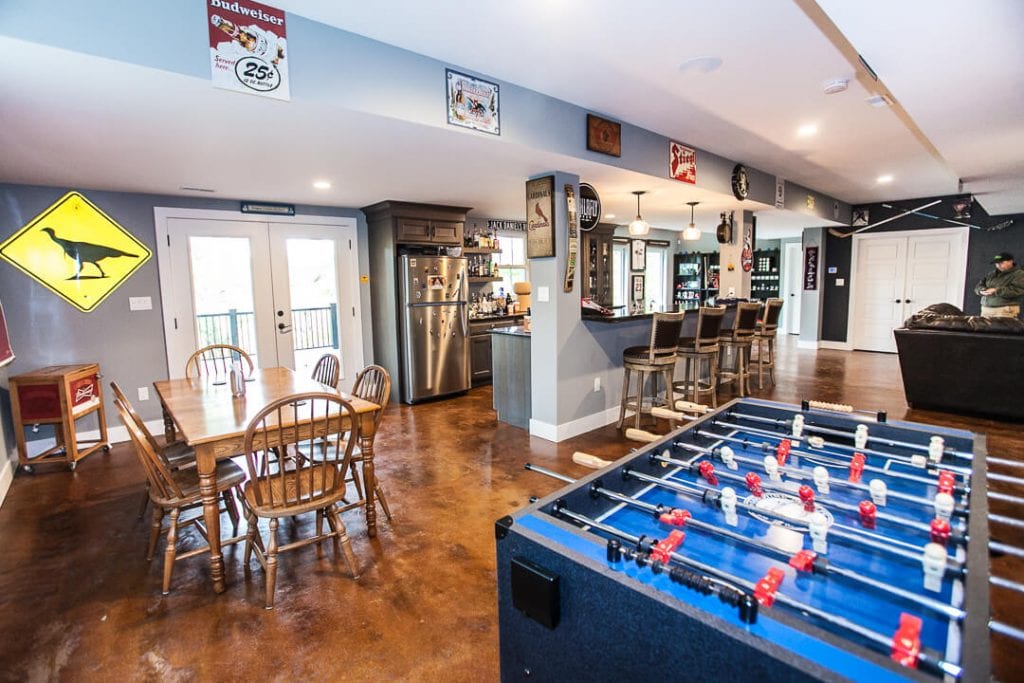 9. Spa-Like Bathrooms
A spa-like master suite not only takes luxury to the next level but also ensures there's always have a quiet place to relax at the end of a long day. In addition to plenty of natural light and sophisticated design details like a tray ceiling, it's all about the master bath. With elegant tile and high-end finishes, a luxurious master bath boasts a custom walk-in tile shower, freestanding soaking tub, and dual sink vanity. Tie it all together with in-floor heating to prevent chilly feet after a nice, long soak.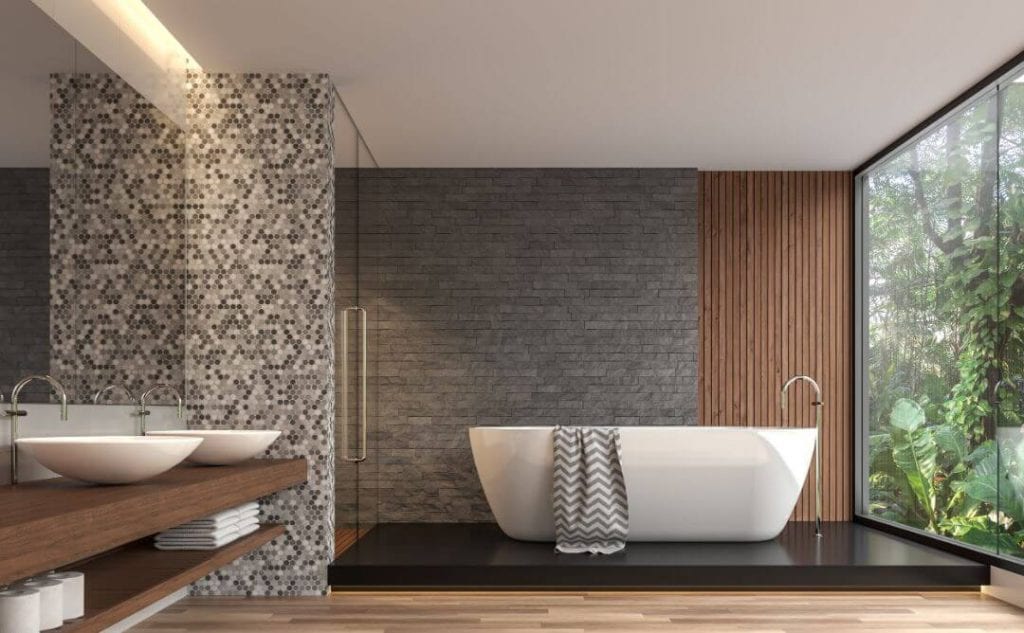 10. Deluxe Kitchens
For those who entertain, a deluxe kitchen is a must-have. Double ovens - standard and convection, floating shelving, beverage refrigerator, and cabinet doors that lift up instead of out are just some of the luxury design trends you'll find homeowners utilizing today.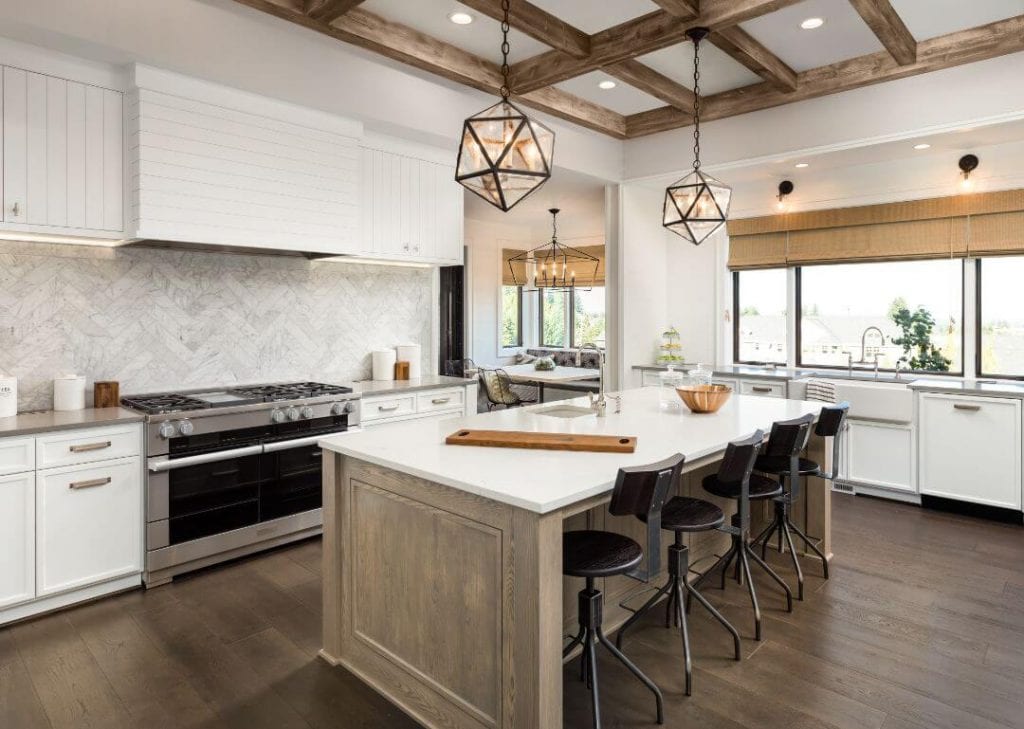 11. Industrial Details
One of the great things about housing architecture is that it's so versatile. Homeowners are able to mix and match design styles to find the one that suit their preferences. Recently, many homeowners have begun adding industrial details to their homes. This trend is characterized by mixing materials such as iron, aluminum, and wood to create simple lines. In some cases, this trend features an open ceiling with exposed ductwork.

12. Wine Cellars
These days, it isn't uncommon to find a wine cellar in a new home ⁠- especially a custom-built home. That being said, this trend isn't just for homes with a high price tag. Many homes on the more affordable end also feature a decent sized wine cellar, or at the very least, a built-in wine rack. Whether you enjoy the occasional glass of wine or consider yourself a wine connoisseur, having a dedicated place to store it properly is a must.

Interested in adding any of these architectural and interior design trends to your home? Hibbs Homes can help! As a premier custom home builder in Missouri and Utah, our team is skilled at creating homes that are customized to suit the needs, budget, and personality of each family we work with. Get in touch with our team to get started designing the home of your dreams!