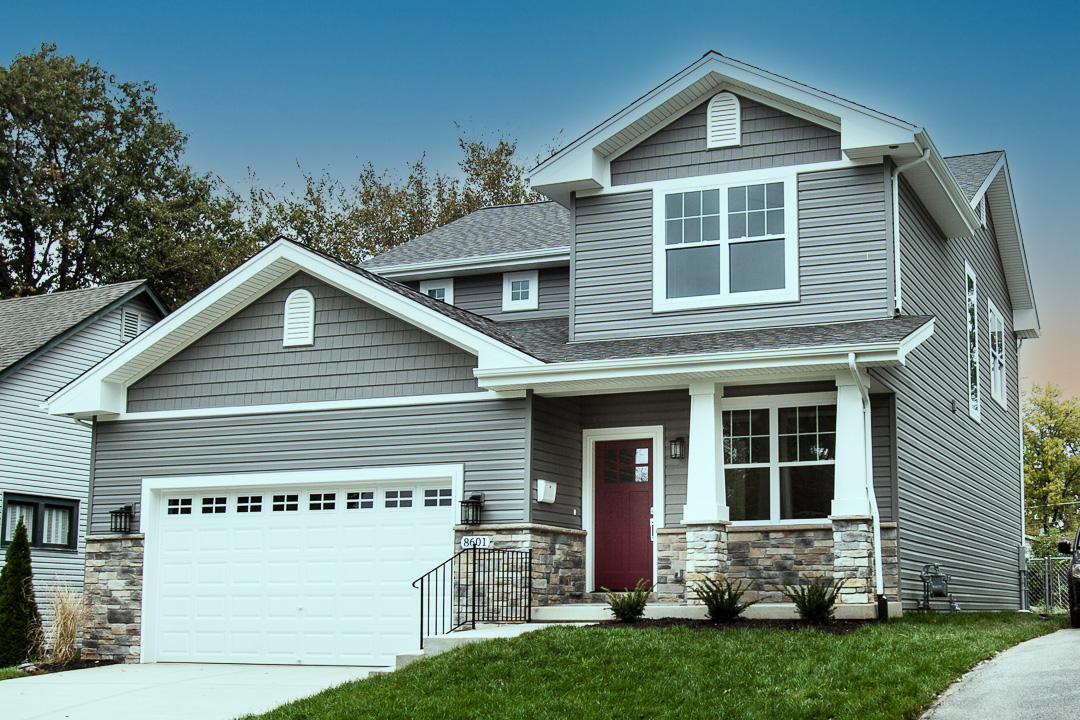 Energy Efficient Modern Craftsman Built in Brentwood, MO
This custom home built in Brentwood, MO was a labor of love for our home building team and our clients.
Our clients came to us because they loved the central location and bustling neighborhood where they lived, and the house they lived in was just a few doors down from family. However, the home was built several decades ago and was aging out quickly, so it made sense to build a new home on their existing lot.
At the top of their priority list were energy efficiency, durable materials with low maintenance, and cleaner, healthier indoor air quality. After doing their research, they chose the Hibbs Homes team to help them design and build their green dream home.
We were able to deconstruct the existing home and replace it with a new, high-performance home that had all of the charm of their previous home but was measurably more efficient. Some of the high-performance  features of this custom Brentwood charmer include:
•   EnergySTAR windows, lighting, and appliance packages
•   Timers on electrical outlets
•   Owens Corning Energy Complete air sealing
•   Upgraded insulation
•   Low flow plumbing fixtures
What the homeowners appreciate most about their new home is the modern layout and finishes. Take a look at some of the selections they chose for this Modern Craftsman home design...
Though tearing down an existing home to rebuild an energy efficient home may seem daunting, the process is easy to manage when you have an experienced home building team. With much of the home inventory in those highly sought after enclaves like Brentwood, Kirkwood, and Webster Groves having surpassed viability, energy, and performance standards, investing in a property that is primed for infill construction is one of the best ways to find a home that will last a lifetime in a neighborhood that you'll love for a lifetime.
You can learn more about the benefits of working with a high-performance home builder, and contact our team to determine your next step in your dream home journey.