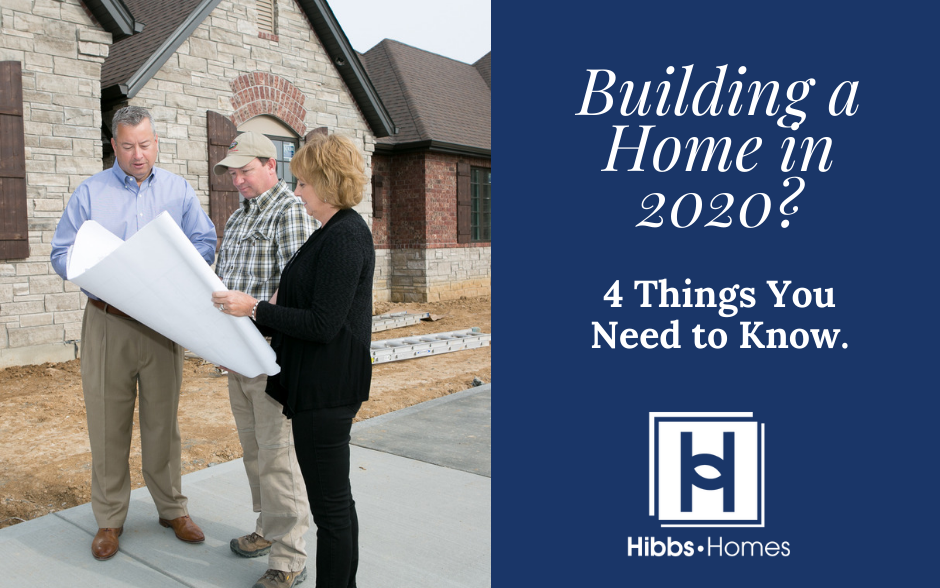 If you're planning to build a custom home in 2020, you have an exciting year ahead of you. One year from today, you could be in the home of your dreams - and we hope that we're the builder that helped you get there.
As you start your planning, here are 4 things that you need to know - and 4 steps to start your build.
4 Things You Need to Know If You Plan to Build in 2020
1. Finding your dream home on the open market will continue to be difficult.
Economists predict that the supply of existing homes for sale will continue to remain seriously low through 2020. There will be fewer homes on the market than there are buyers looking for them. This means fewer choices, quicker sales, and potentially higher prices for those homes on the market. This means that if you're committed to truly finding the home of your dreams, your best bet may be to build a custom home.
2. Geothermal tax credits are still available in 2020.
If you're building an energy-efficient home and want to choose a geothermal system, as long as your system is installed and operating by the end of 2020, you are eligible for a 26% federal income tax credit. Geothermal energy can help homeowners realize savings of up to 30-70% on heating and 20-50% on cooling costs by using geothermal heat pumps compared to other conventional systems.
3. Save up to 26% on solar installation in 2020.
If you're building an energy-efficient home and want to choose to install solar panels in your new home, you could qualify for a tax credit of up to 26% of equipment and installation costs. The Residential Renewable Energy Tax Credit reduces your overall tax liability and can be carried over to future years. Click here for more information.
4. You can build a custom home for as little as 5% down.
Our partners at Associated Bank offer construction loans that will help you build your custom home for as little as a 5% investment equity. Any funds that you invest in purchasing your existing lot may be credited toward your equity investment - which may mean that there will be no additional cash out of pocket.
4 Steps to Start Your Build
1. Set up a meeting with our team.
If you haven't already met with our team to talk through the construction process, set up your appointment today. In the course of 1 hour, we will talk through your vision for our new home and we'll answer questions about the home building process.
2. Talk with a lender.
We work very closely with two incredible local lenders that are focused on construction lending full time. We would recommend speaking with a lender about your budget - and about what mortgage product will be right for you. As we mentioned earlier, some of our clients are able to build their custom home for as little as 5% equity into their build. Click here to listen to our recent podcast featuring Trisha McConkey of Associated Bank and Jeff Berger of Groundwork Mortgage, as they talk about the best financing options for your build.
3. Locate your lot.
Finding a buildable lot may be the most important step in the process. Some tips for getting started:
Drive neighborhoods to look for For Sale By Owner lots & potential tear-down properties.
Check Facebook Groups & Marketplace for private listings.
Ensure that you don't invest more than 20-25% of your total budget in your land. You'll need to reserve enough budget for construction and design. Investing more than this amount may cause issues with your appraisal and financing.
Having trouble finding land? Put our in-house Realtors to work. They specialize in helping our clients find buildable lots.
Think you've found the perfect lot? Let our team walk the land and give you feedback on any special considerations that will impact your build.Click here to listen to a recent podcast episode where we discuss the nuances of how to pick the right lot for your dream home build.
4. Work with our team to begin design.
We say it every day and we can't stress enough that you want to involve your builder in the design of your home. Too often, we see people bring us plans that they developed without a builder partner, and unfortunately, they are often designed outside of the client's goal budget. Working closely with our team during the design phase will help you achieve as many of your goals within your budget as possible.
Do you have questions about the process? We're here to help. Let's talk about your plans now to help you move your project forward.