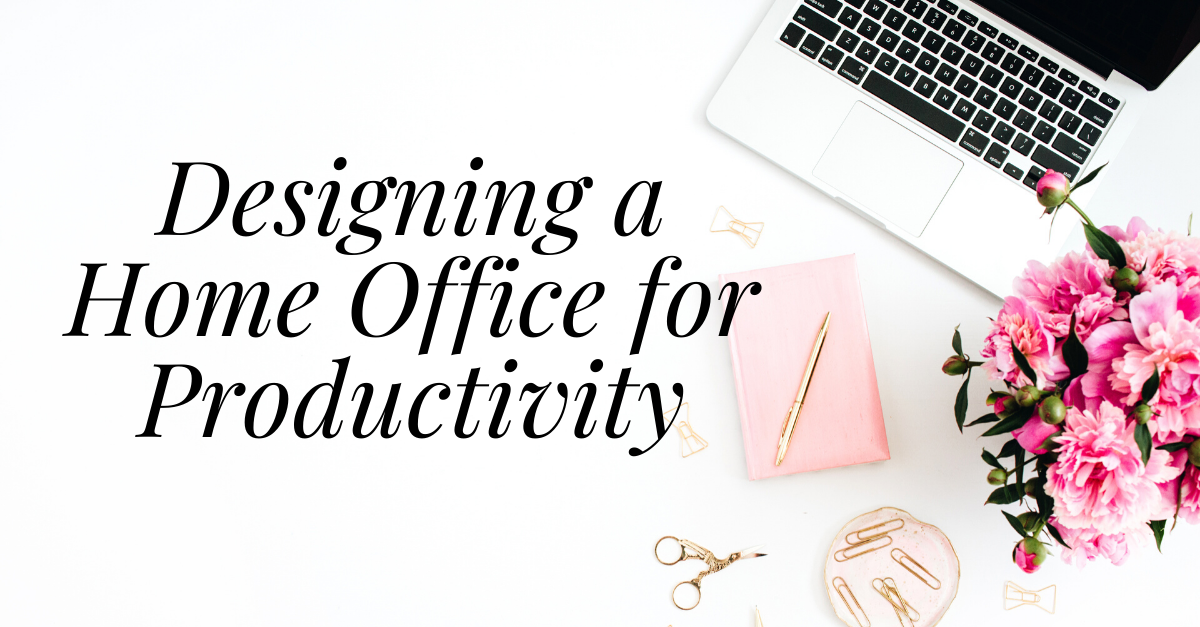 With so many of us working from home these days, good home office design has become critical to productivity and sanity! As a custom home builder, one of the first things we do when we meet with a client is to sit down and talk to them about their priorities for their home's design. Increasingly, we hear that having a home office or flexible space that can work as a home office, is among the top "must-haves" on their list. A home office should be an inviting space and a productive place. To help you better plan your home office, here are a few tips you can use during the design and planning phase.
Natural Lighting & A View
When designing a home from scratch, we have the opportunity to really think through the positioning of the home, and the view from each room. In an existing home, you may not have that luxury, but they are just as important to consider! Aside from providing good natural lighting, the view outside your window is also important when it comes to how productive you can be in your home office. Two things to consider when choosing the location of your office are:
Will I be distracted? Is there a street view or lots of foot traffic that might take your attention away from work?
Will the natural light cause a glare? Position your monitor accordingly - and consider translucent curtains or blinds.
Check out this article by Remodelista for more tips on lighting your home office.
Storage & Workflow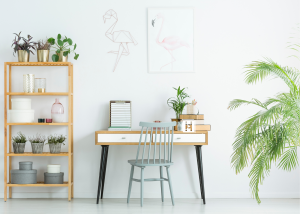 Designing a chef's kitchen begins with a well-planned work triangle - a home office should do something the same thing but in regards to getting your work done instead of making a meal. If you need to be able to easily find tools, books, manuals, or paperwork during the course of your day, storage is going to be your top priority. On the other hand, if your work requires a heavy amount of reading or intricate tasks done by hand, a well-lit area with comfortable seating is going to be your number one home office must-have. Consider the top two or three activities you perform daily then design a space around the way you best tackle those jobs. Ask yourself:
What materials do I need to be able to easily access? Choose a desk or work surface and storage solution based on the function they need to serve first, aesthetics come second.
What storage solution will keep me organized? Do you need to stack or file paperwork? Consider how you can create vertical storage and repurpose forgotten furniture pieces.
For more on home office storage, check out this article by Better Homes and Gardens.
Privacy & Noise Level
When designing a flex space that can be easily converted into a dedicated home office, being able to close your door can be quite important. If you don't have a dedicated space with a closing door, though, find an area that is relatively quiet and with less frequent foot traffic so you can take phone calls or participate in video conferences with the least amount of disruption possible. When choosing where to situate your office, consider:
Is there a frequently used room next door? If possible, avoid rooms adjacent to kitchens or bathrooms where there is a lot of activity and/or running water.
Is there a way to decrease noise distractions? White noise is frequently played in large office settings to help increase employee's focus and privacy. Consider a tabletop water fountain, noise machine, or playlists on Spotify and Amazon music with ambient music for focus.
Inspiring & Personalized
Don't forget that designing a custom home office space is also a chance to express your personality! Surround yourself with items, colors, and decorations that inspire you. Find cheery paint colors, plants to beautify and purify the air, and notebooks and office supplies that you'll love to use and look at. Not only will a personalized workspace be more fun to come to each day, it will also create a backdrop you won't mind having up during video conferences.
For more home office inspiration, check out our Offices & Dens ideabook on Houzz: