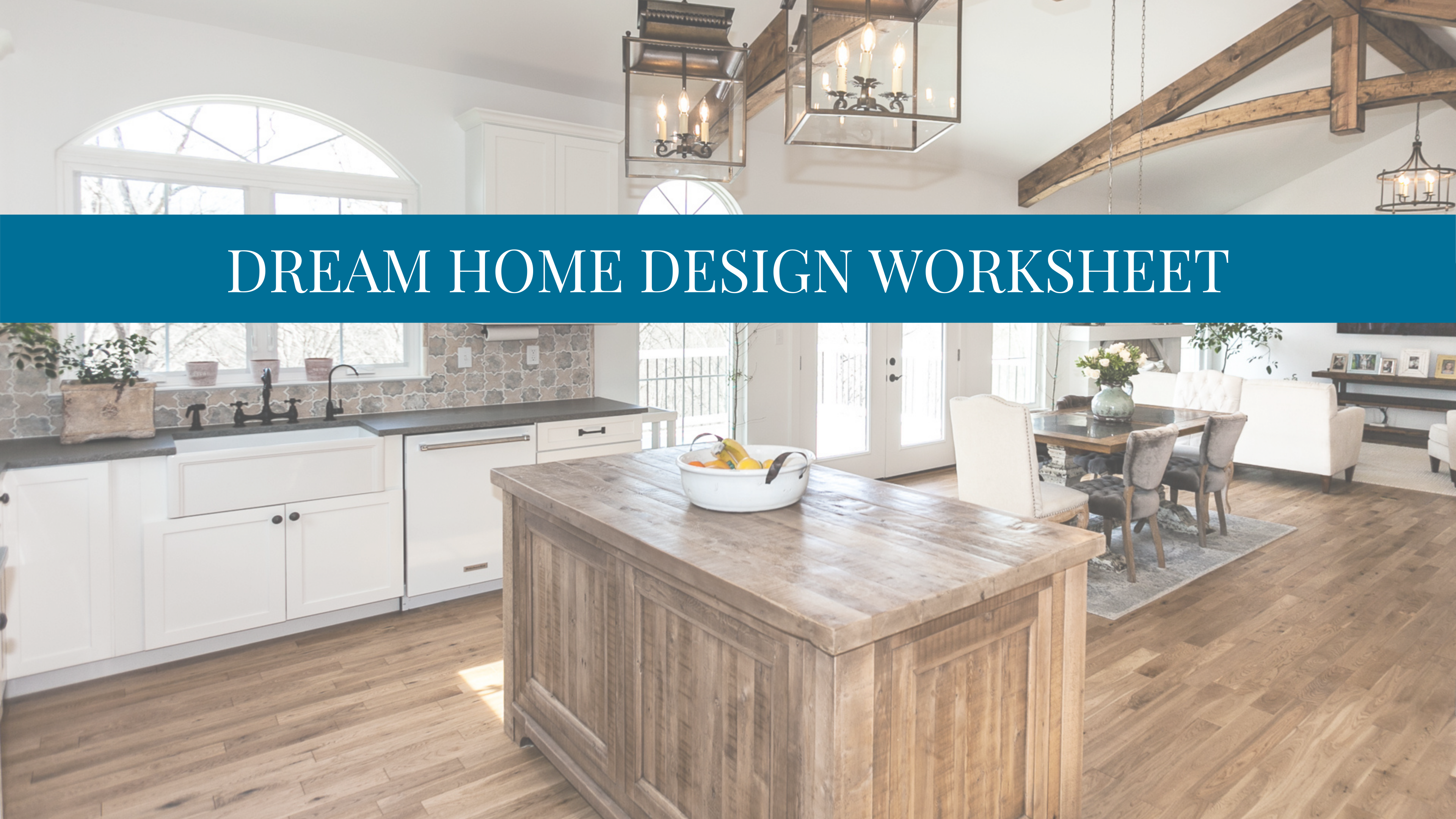 Building your custom home should be a fun and exciting process! After all - you are building a home around the way you want to live and our goal is for every one of our clients to still feel excited every time they arrive home for decades to come.
Some of our homeowners have an exact idea of what they want to build before they come to us and have been putting together plans for years. But most of our clients come to our design/build team with an idea or a vision but they aren't sure how to translate their ideas into a home that is functional and beautiful – and that's okay, that's what we're here for! Whether building completely custom from scratch or starting with a custom floorplan from our library and adjusting it to your family and the land where you want to build, a home builder that specializes in custom construction makes the design/build process simple and rewarding.
Working with a custom home builder means you are not limited to a set of turn-key design packages. You have control over everything in your new home project - from systems to finishes. There are a lot of decisions to make and an experienced custom home design and construction team will guide you through the process from design through construction.
No matter where you are in your new home building journey, putting your ideas down on paper can be a fun and useful way to start organizing your thoughts and begin planning your dream home. That is why we have put together a worksheet that outlines a number of the decisions you'll need to make when building your new home.
While filling out your Dream Home Design Worksheet, think about how you live today and your goals for the future. Your life and goals will help you make decisions about the overall design and functionality of your dream home. As you think through the details of each room and the spaces you want to include, we recommend you consider your needs, wants, and wishes to help prioritize your design choices. Determining must-haves and nice-to-haves is a great way to help you start thinking about your construction budget, as well.
Needs – Ask yourself, what do you absolutely have to include? Is a first-floor master suite for aging in place or multiple master bedrooms for aging parents a priority? Do you need a kosher kitchen or a double island for entertaining family and friends? Think about those "musts" in each room and note those on your worksheet with an asterisk (*).
Wants – Wants are those home design elements that would make life easier and really make it a dream home? Additional rooms like flex rooms, gyms, or safe rooms are gaining in popularity. Second-floor laundry and heated bathroom floors are another great addition to add a touch of luxury and ease to your every day.
Wishes – Wishes are those extras you'd like to include, "if the budget allows." Luxury features that are really fun but aren't a necessity often fall into the wishes category. Main floor wine cellars and expanded master suites with sitting rooms or private balconies are just some of the wishes that could be added to make your dream home picture perfect.
Whether starting from scratch and drawing up your floorplans with your architect of choice or customizing an existing floorplan to build on your land, our custom home building team is here to help you take the first steps towards building your dream home. Contact our new home building team to find out more or explore our new home construction resources find out more!