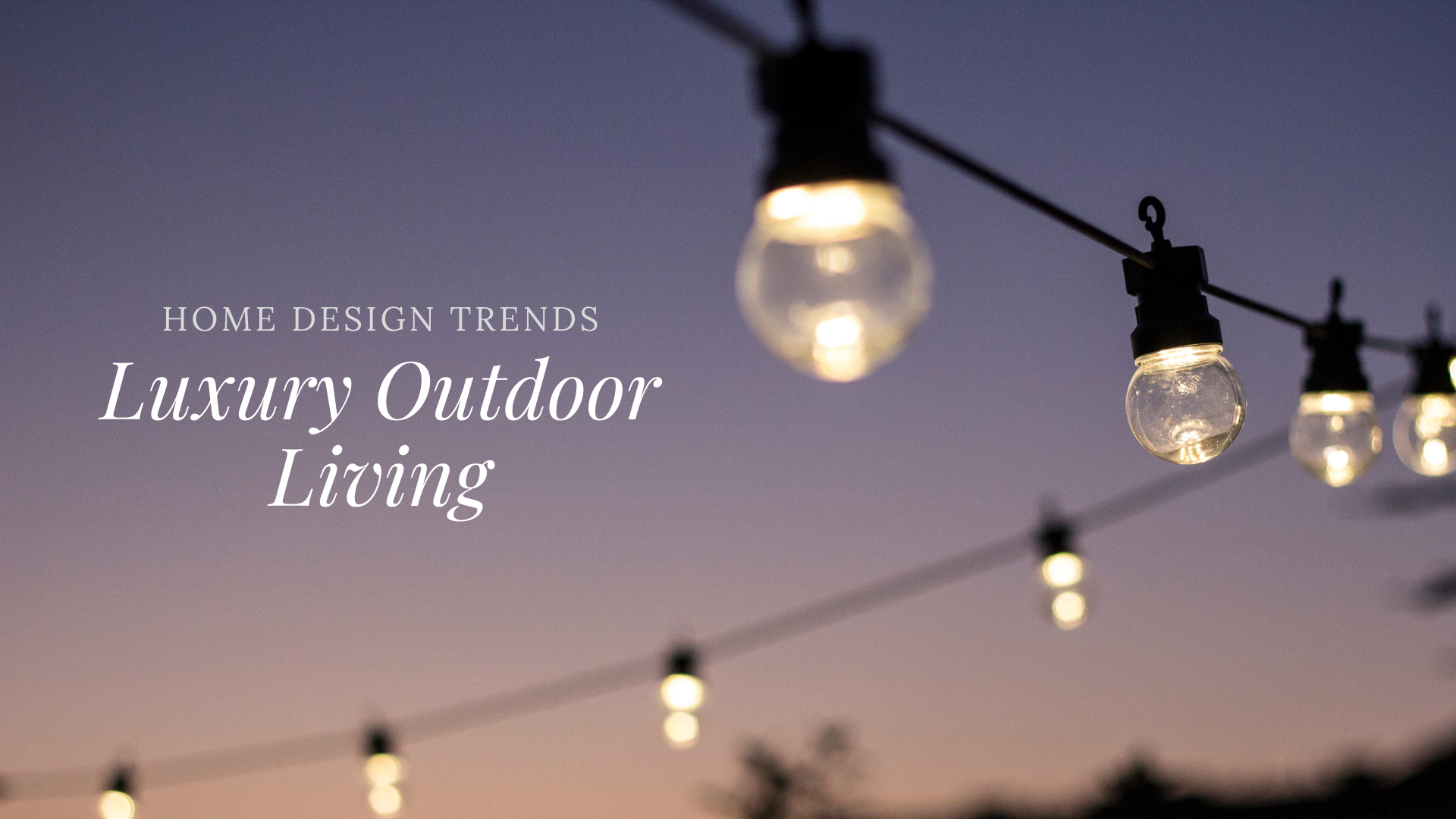 Outdoor Living Must Haves When Building a Luxury Home
Building a home in a luxury mountain community or overlooking bluffs and rivers lends itself to design a home that beautifully integrates the indoors and out. Over the last year, we have a shift in our client's priorities and outdoor living has become a central feature of nearly every custom home we've designed and built - regardless of location.
If you're in the process of designing and building a custom home, here are five of the latest must-have design features for luxury outdoor living.
Double Sliding Doors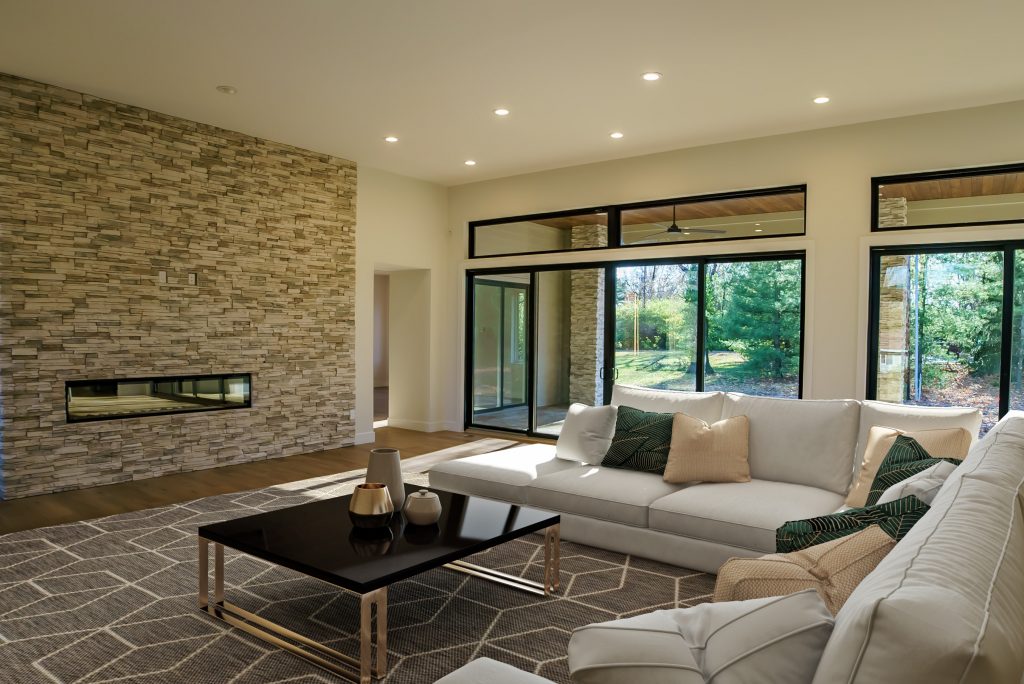 Creating a seamless indoor and outdoor living experience is a home design trend in high demand. Creating a home that melds the best of what's inside with the beauty of the great outdoors doesn't stop with a patio or landscape plan. Design decisions you make inside can make a huge difference, too. Adding double sliding doors that open from a great room onto a covered patio invites you to move easily between the two spaces. Opening up a great room with double sliders works especially well with c-shaped floor plans that surround a central garden or pool.
The double sliding doors not only create an easy connection to your outdoor living space but also act as a wall of windows. A popular trend in home design, floor-to-ceiling walls of windows make your view the focal point of a room or an entire floorplan. Designing your home around the view and easy access to your natural surroundings is a great way to create a restorative and relaxing escape from the day-to-day.
---
Upgraded Fire Features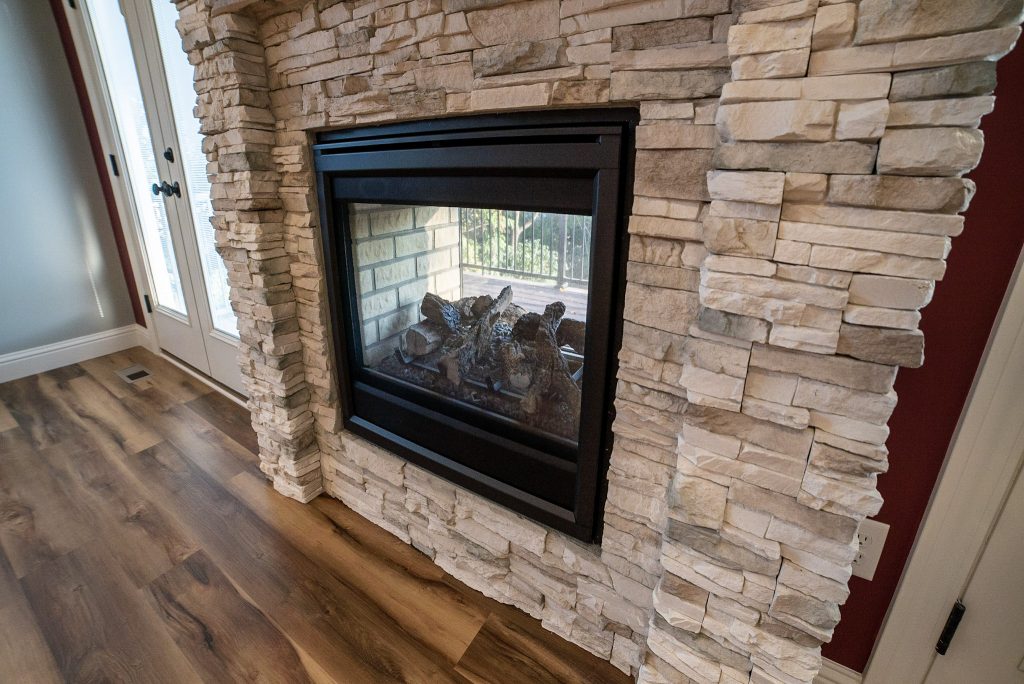 Access and convenience are at the peak of luxury design for outdoor living areas. And when it comes to fire pits, convenience and safety often go hand in hand. If you want a fire feature on an elevated patio, building a fireplace is the safest option. If you want to turn up the lux and convenience you can go a step further and select a double-sided fireplace that can be enjoyed inside and out. 
If you prefer a full fire pit, consider gas or propane to the location which has major advantages over traditional wood-burning designs. A gas or propane-fueled fire feature only takes a moment to start up and they are easily extinguished at the end of the evening, eliminating the need for long nights while the fire burns low and the use of water. Another advantage of leaving your wood-burning firepit behind is eliminating the smell of smoke that lingers on clothes and hair and which can irritate your lungs and nose. 
---
An Outdoor Lighting Design Plan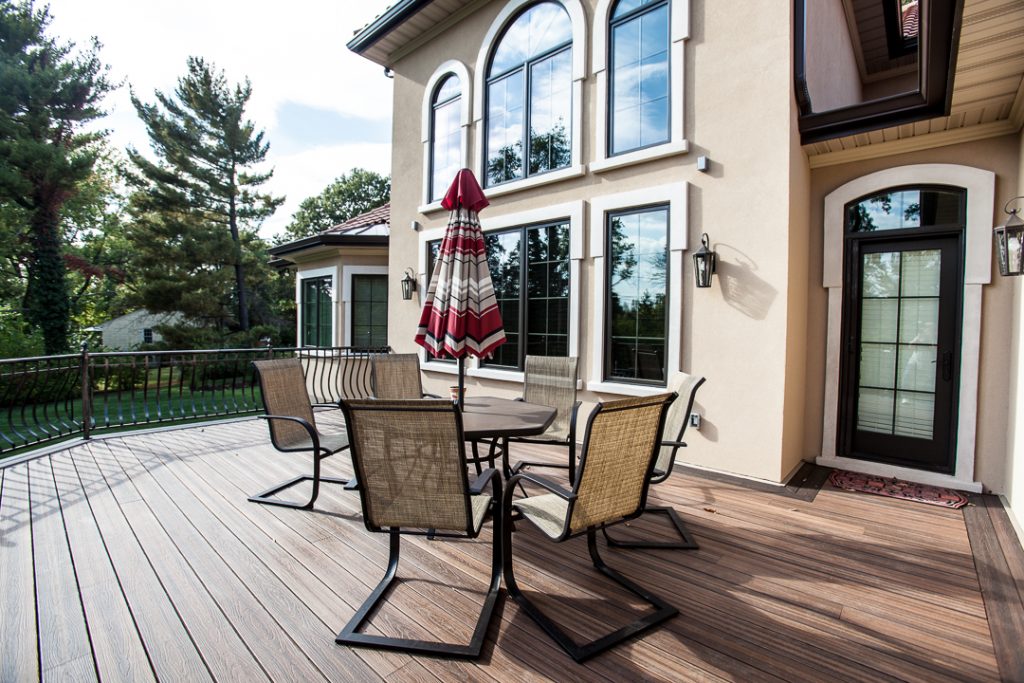 While a fire feature expands the seasons you can spend in your outdoor living space, the addition of a landscape lighting plan makes toasts under the stars possible. Well-lit work areas make workspaces like outdoor kitchens usable after dark, while a soft glow around your seating sets the mood for entertaining and relaxing. Safety is an added bonus that comes with installing outdoor lighting. If you are choosing to build your custom home with smart home technology, the same lights that make entertaining outdoors a breeze can be programmed to add security while you're away.
---
Full Outdoor Kitchen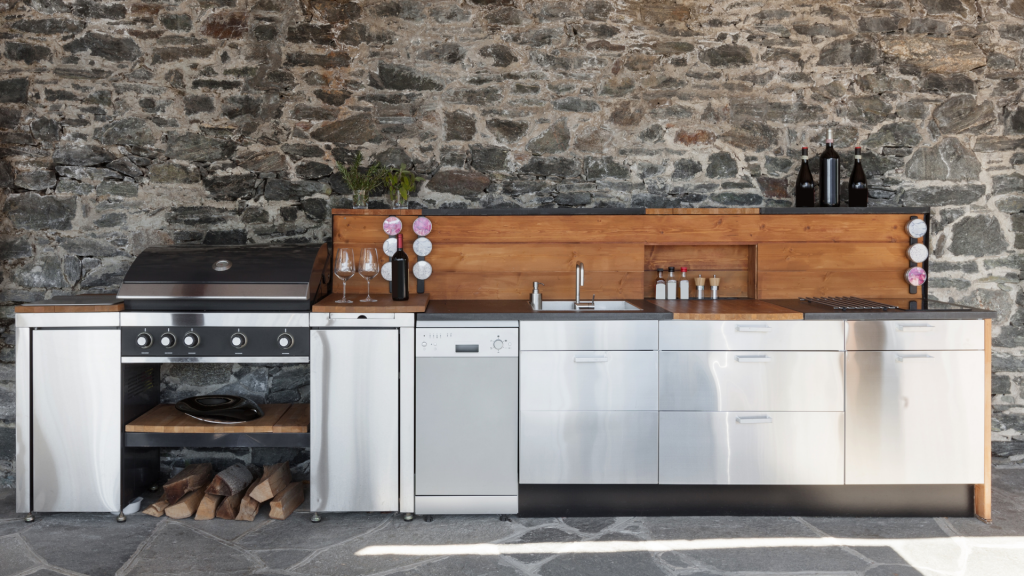 One of the great things about a BBQ grill is that you don't have to be a world-class chef to feed and wow a crowd. And if you are a cook, then having a kitchen in the great outdoors is a luxury you can't pass up. A well-planned outdoor kitchen includes a gas-connected cooktop/grill, beverage storage, and a wash station. Adding a fully functioning kitchen to your home's outdoor living space is a great way to elevate your space and your alfresco dining experience.
---
Entertainment Outside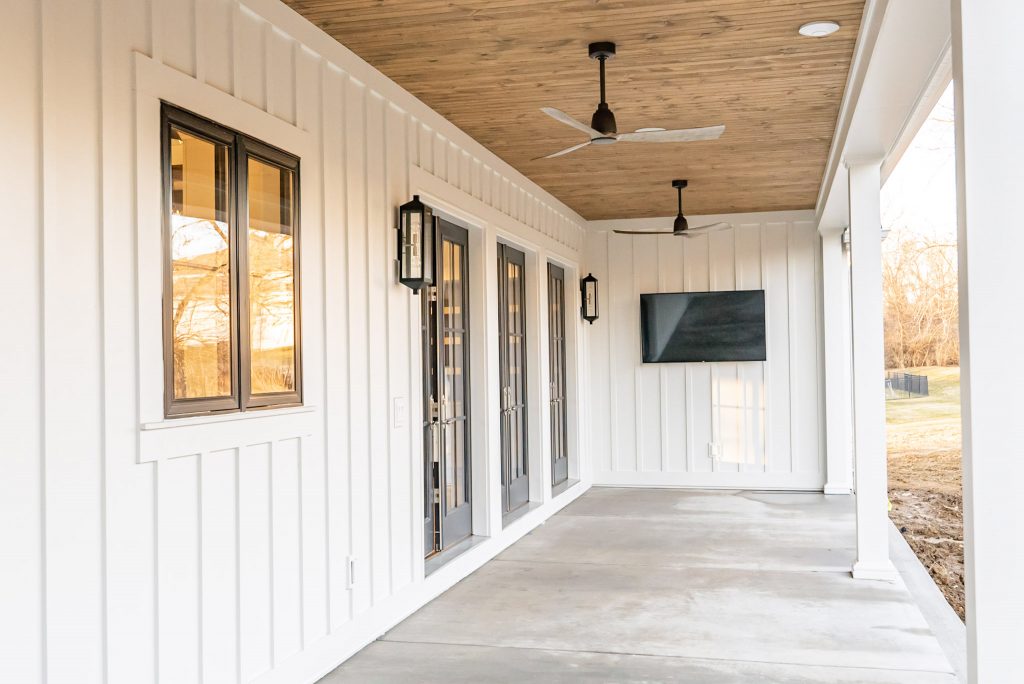 When designing and building your custom home, consider including outdoor entertainment features like sound systems and televisions. During construction, you can add drops from your electrical and systems design to outdoor spaces for built-in outdoor speakers, TVs, and more. Combine plans for outdoor entertainment with a covered patio area and some comfortable seating and you have an outdoor living space that is welcoming and will get plenty of use!
During the design process consider your outdoor living spaces natural extensions of your home and let the design ideas flow! building a luxury outdoor living space is a great way to spend time with the ones you love and enjoy the best the great outdoors has to offer. Our expert design and build team is ready to help you build a new home on your land that is filled with the latest must-haves and seamlessly integrates with the outdoor living spaces.
Contact us to find out more about your first steps towards building your dream home!