Quick Guide to Modern Custom Home Architecture Styles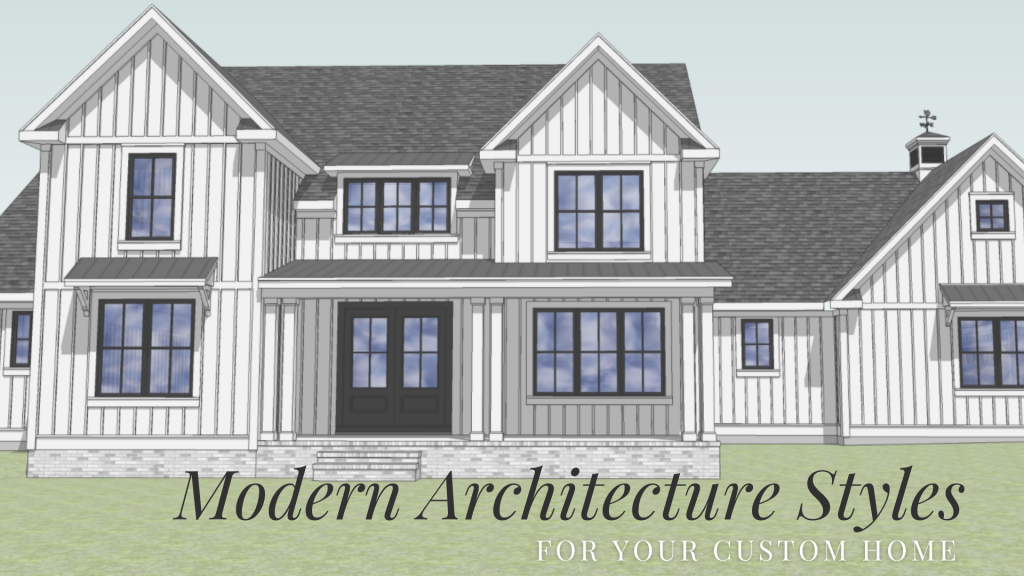 What is your vision for your dream home? That is the first question we ask homeowners because a custom home always starts with a vision.
A well-built home is important to all of our clients, but the decision to build a custom home isn't always inspired by 2x6 wall studs or high-performance HVAC systems. Our clients often have a particular architecture style or a few concrete design ideas for their new home.
Your home's style will influence everything from the architect you chose to the costs for materials. Recently, we have seen a surge of popularity in modern home designs throughout the St Louis and Utah home building markets. Even our clients who lean more traditional have a few modern elements mixed into their homes.
Modern home architecture is constantly evolving and changing with the times. With this in mind, we'll discuss five of today's most popular styles of architecture that are trending for custom homes.
Modern Tudor Home Architecture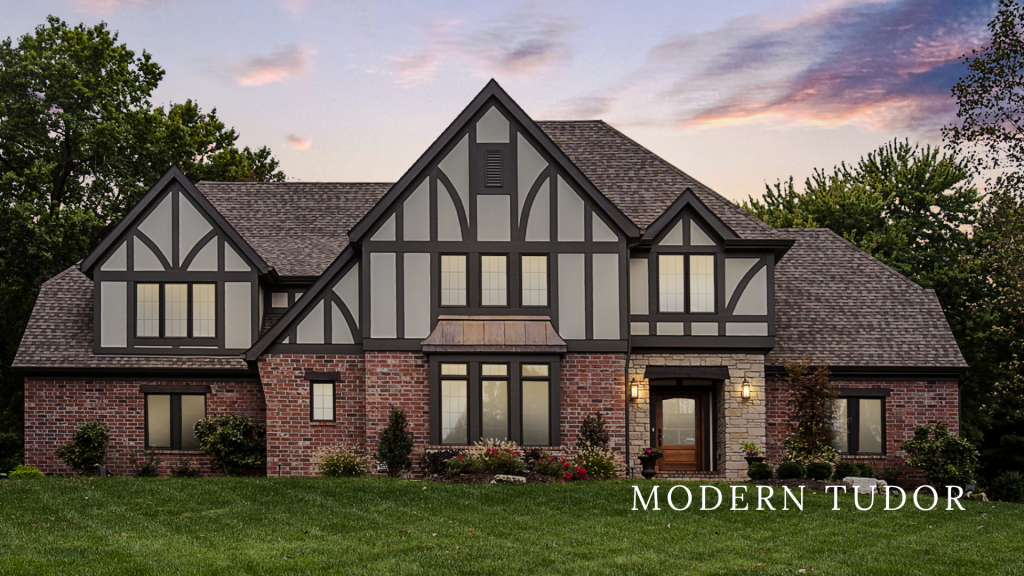 Perhaps most recognizable by their board and batten timbering and steep rooflines, Tudor-style homes are the traditional storybook cottages and manors. A recent trend in the modern Tudor home design is homes that are clad in cream and white stucco and even borrows a few gothic design elements such as narrow, deep-set windows. Another update to this style is the use of large walls of windows and awnings.
Modern Prairie-Style Homes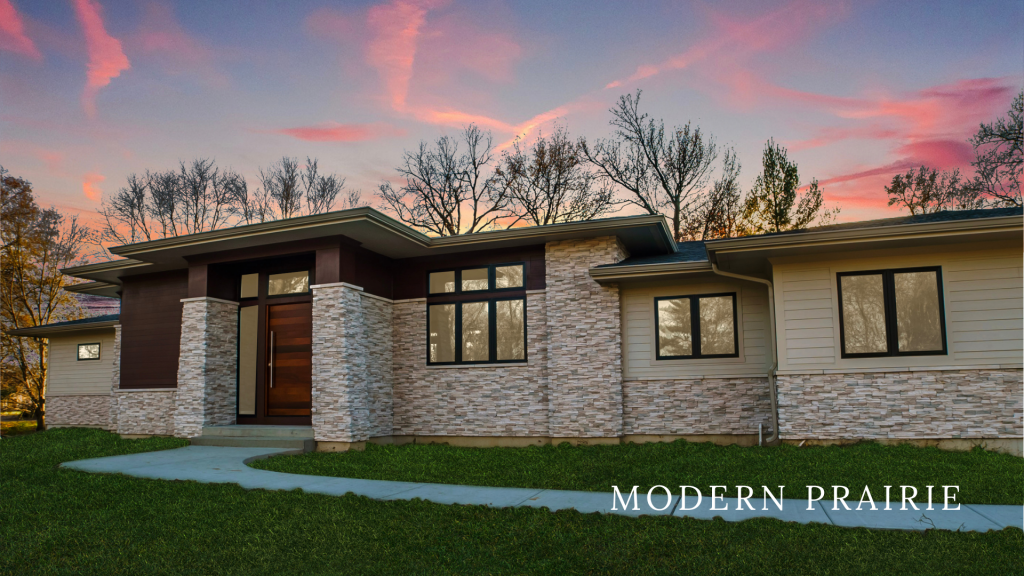 Prairie-style architecture is a distinctly American style. Inspired by the famous architect Frank Llyod Wright, prairie-style houses are inspired by nature and lean heavily on natural materials. Naturally stained woods and rough-hewn stone are featured throughout the home's design.
These homes are also distinctive because they tend to be low to the ground and with pronounced rooflines. Other defining features of these houses include low-pitched hipped roofs, bold horizontal lines, and eaves that overhang. These homes often have massive walls of windows that allow the indoor and outdoor living spaces to meld together naturally.
Building a Modern Mountain Retreat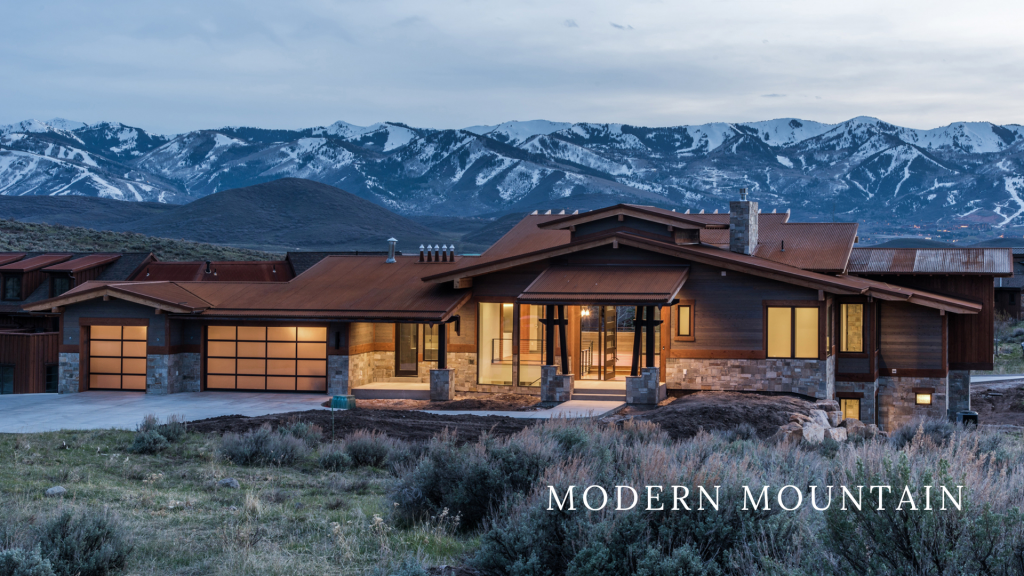 Modern mountain houses are designed with a clean, rustic look. Traditionally, these homes were built in the rugged terrain of the mountains and often are designed around expansive walls of windows that take advantage of the beauty and view of their surroundings.
A modern mountain home design often has bold architectural details, clean lines, and uses a range of materials. Fusing a few different styles, including cottage, industrial, and contemporary, no modern mountain home is complete without a stone fireplace, exposed rough-hewn beams, and a large deck.
Modern Industrial Home Designs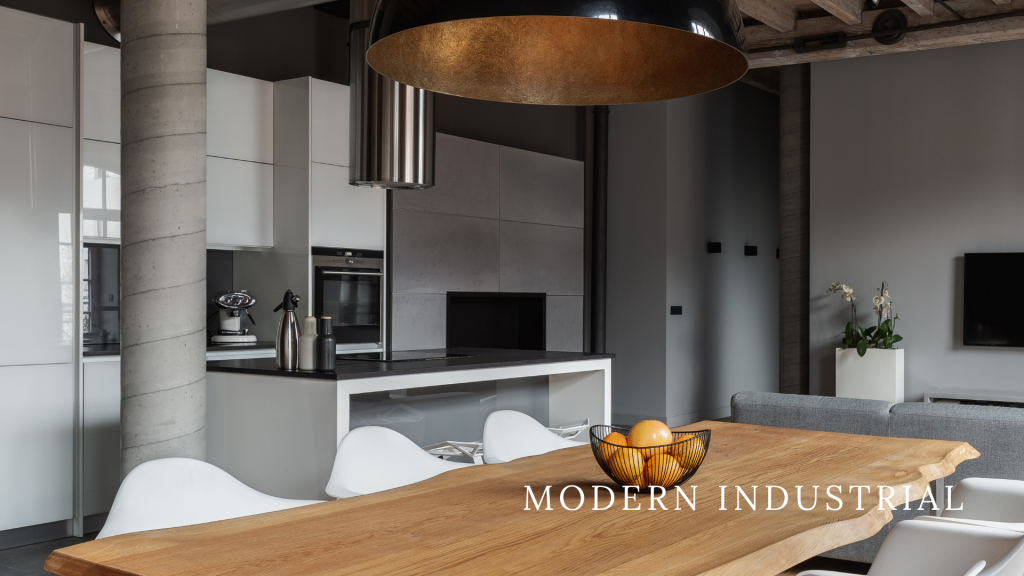 The modern industrial style of architecture is based on a kind of chic and 'unfinished' appearance. Like other modern-style homes, they feature large and high windows and high ceilings. This architecture style is designed with a reliance on exposed, raw materials - from bricks to beams to pipes.
The interior of a modern industrial house tends to have an 'undressed' look. The whole style is developed on the idea of beauty in imperfections. Materials like wood, iron, and cement feature heavily in industrial-style homes. Many homes built today borrow elements from industrial architecture.
Custom Modern Farmhouses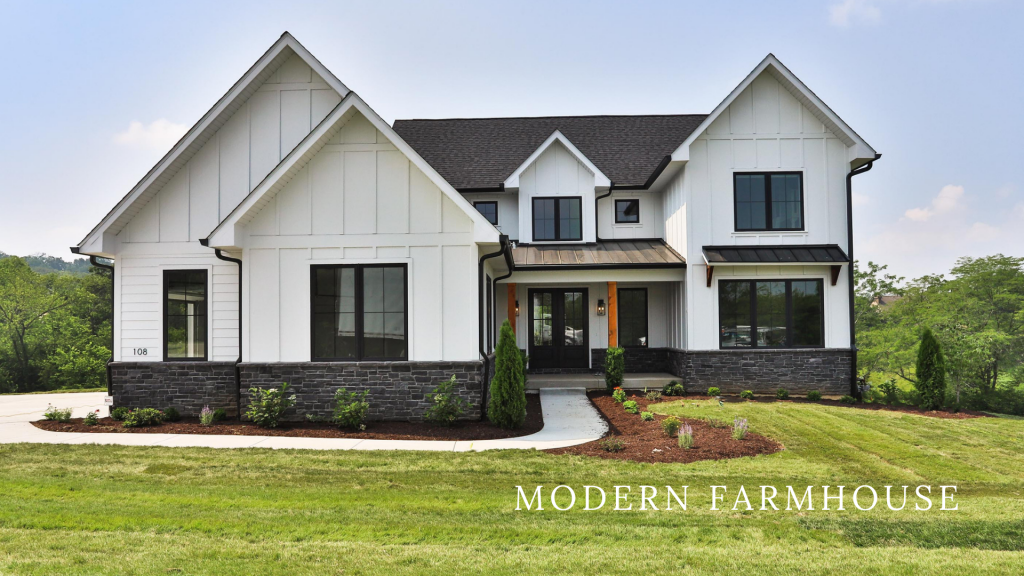 No discussion of modern architecture is complete without the modern farmhouse. Gaining massive popularity through design shows and magazines, the modern farmhouse is another distinctly American architecture style.
Outside, the modern farmhouse is marked by prominent and steep gabled rooflines, matte black metal roofing materials, as well as sweeping front porches. Inside, the simple, elegant black and white color palette continues, often warmed up with raw wood accents.
With so many beautiful and unique elements in each of these architectural styles, it can be hard to decide on just one. But designing and building a custom house gives you the opportunity to fuse elements of different styles together to create a home that is uniquely you. With the right home-building team in place, you can truly build the home of your dreams.