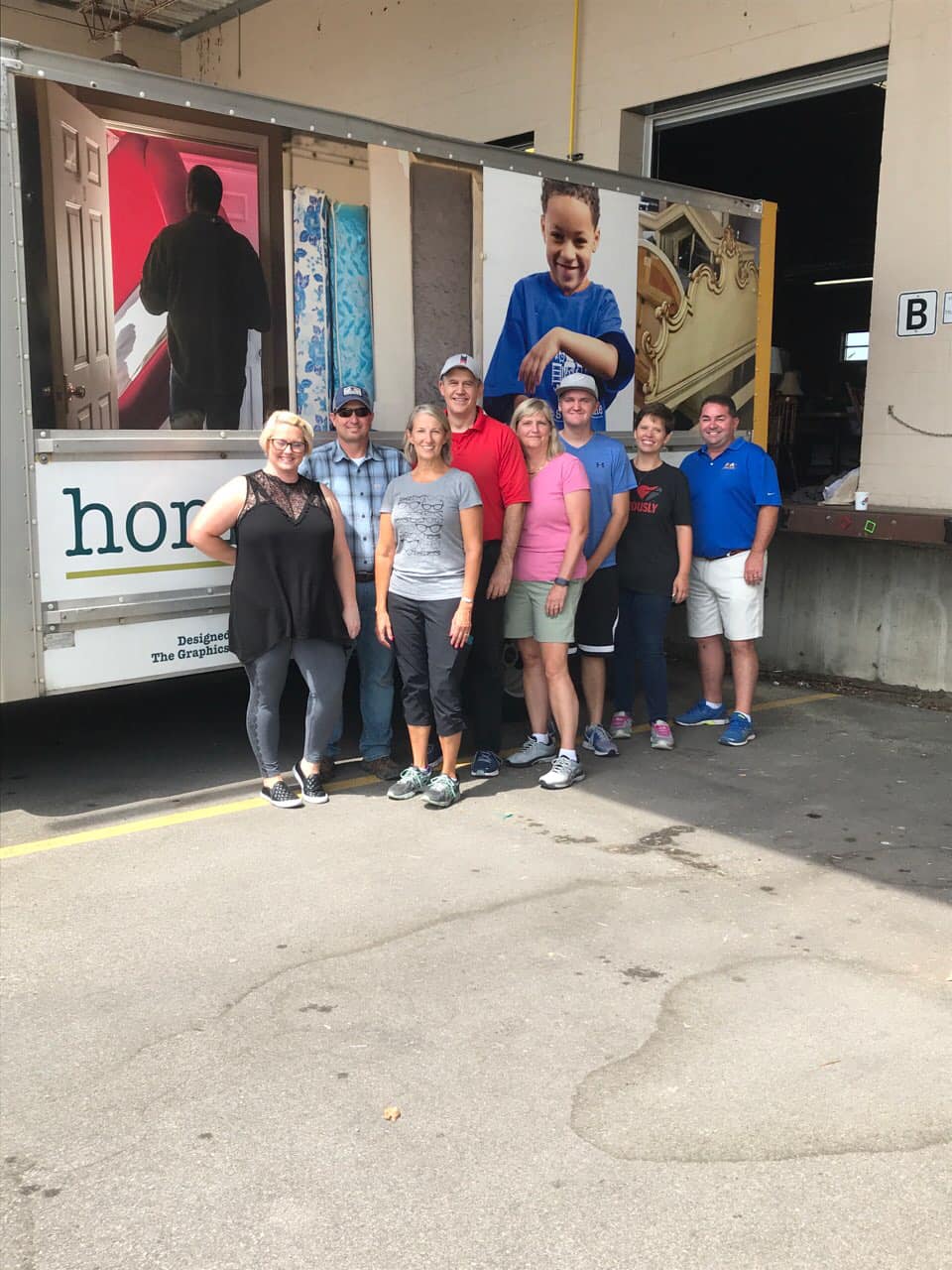 Each quarter, we ask our team to take a break from the office and our construction sites to focus on giving back to the community. Today, our team volunteered in the warehouse of one of our favorite organizations: Home Sweet Home in Brentwood.
At Hibbs Homes, we believe that everyone deserves their dream home. We live out that belief every day in our work with our clients- building dreams one home at a time. We choose to support Home Sweet Home, because they are making a major impact in the St. Louis region by providing people with pride of place and stability in their homes.
Home Sweet Home is a St. Louis-based furniture bank that provides furnishings, furniture, and household items to individuals looking to make a fresh start after homelessness, incarceration, domestic violence, and other situations. They provide individuals with beds, furniture, dishes, towels, sheets, decor, and more. Their founder and Executive Director, Betsy Reznicek, worked for years in social services - and recognized the need for a community furniture bank through this work. At Home Sweet Home, they believe that stability and success starts with having a safe and stable home - stocked with everything you need.
During our day of service, our team pitched in by building shelves, stocking goods, assembling furniture, and packaging up goods to go out to client homes. If you'd like to help support Home Sweet Home by donating household goods - or your time, visit www.HomeSweetHomeSTL.org to learn how.