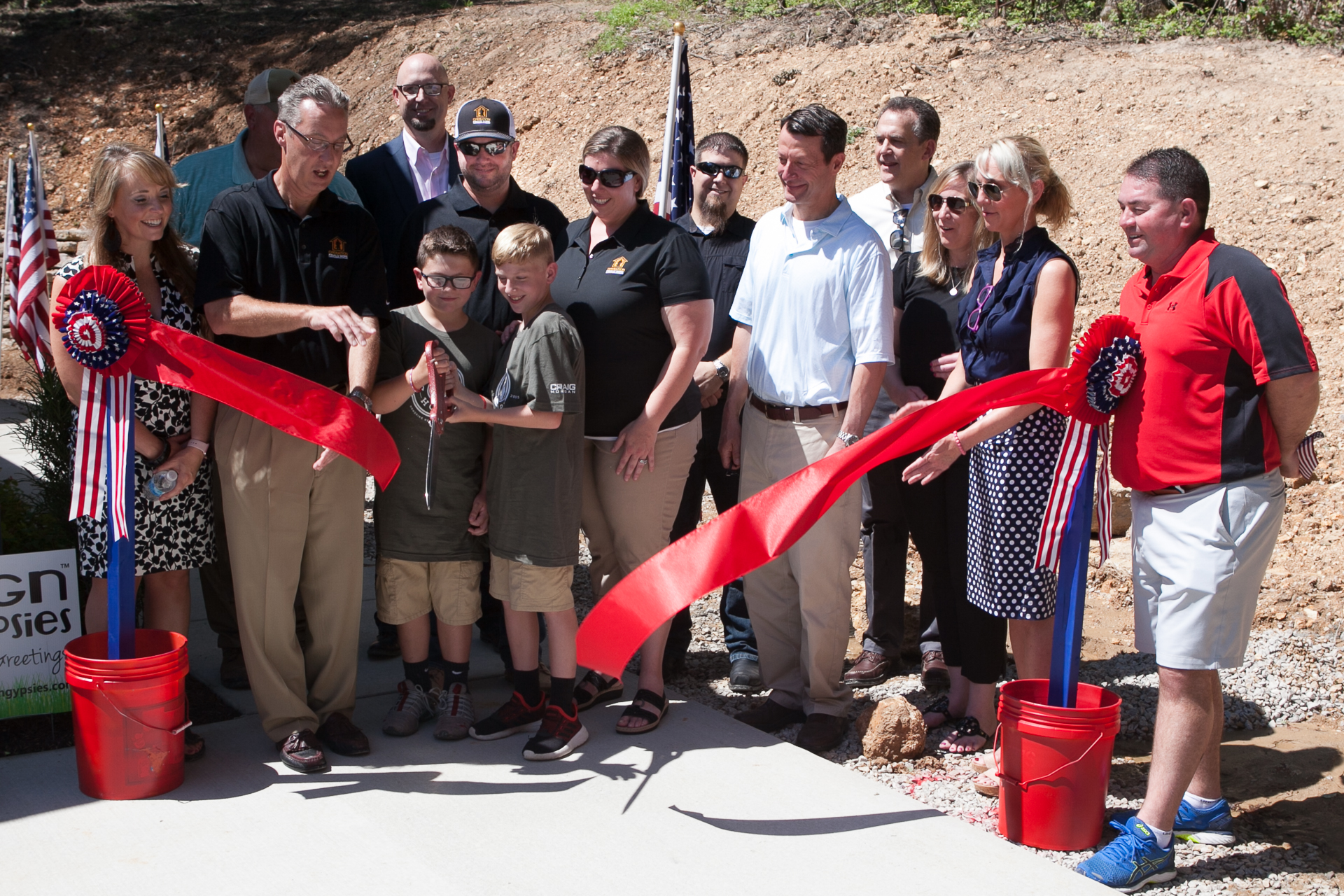 On June 27th, we had the privilege and honor of presenting US Army Spc Heath Howes and his family with their mortgage-free custom home in Wildwood. We were joined by many of our vendors and community partners who generously donated their time and materials to give the Howes family their dream home.
Though the family is moved into their new home, fundraising continues to reimburse Operation FINALLY HOME for expenses related to this project. Click here to make a donation to Operation FINALLY HOME toward this project and future home builds in the St. Louis area.
US Army Spc Heath Howes suffered a Traumatic Brain Injury (TBI), a spinal burst, fractured ribs, a severe right ankle fracture, a collapsed lung, and other additional injuries following an IED explosion during a tour of duty in Afghanistan. We were able to present his family with this new custom home on the 7th anniversary of his IED explosion.
Today, he suffers from the impact of these injuries along with PTSD. In recognition of his courageous military service, Howes had been honored with numerous awards, including a Purple Heart, an Afghanistan Campaign Medal with two stars, two Combat Action Badges, an Army Commendation Medal and NATO Medal.
The custom home built for the Howes Family is a ranch home designed to accommodate mobility and using universal design elements. The location allows the family to be close to family and friends, a welcome change as they have previously been living near where they were stationed in Oklahoma, driving two and a half hours each way to the VA for care. Thanks to the support of Operation FINALLY HOME, the Howes family will enjoy their new home without the worry of having to pay for a mortgage.