S6, E9: The Custom Building Process with Duayne Pearce
Your experience with the custom building process is only as good as the builder you choose. And knowing what to look for when you're interviewing a builder means the selection process and your entire project are going to be more rewarding.
Talking about the building process is one of our favorite things to do on the podcast, so we thought bringing on a construction process expert would be a great way to educate our listeners on what to look for in a custom builder's process.
In this episode, we talk to Duayne Pearce - owner of D Pearce Constructions in Brisbane Australia and the host of the "Level Up" podcast for builders. He talks to our team about the pre-construction process, expectations, and what to expect in the builder/homeowner relationship.
You can read the transcript below, or...
Episode Tool Box:
LINK: D Pearce Constructions website
LINK: D Pearce Constructions Instagram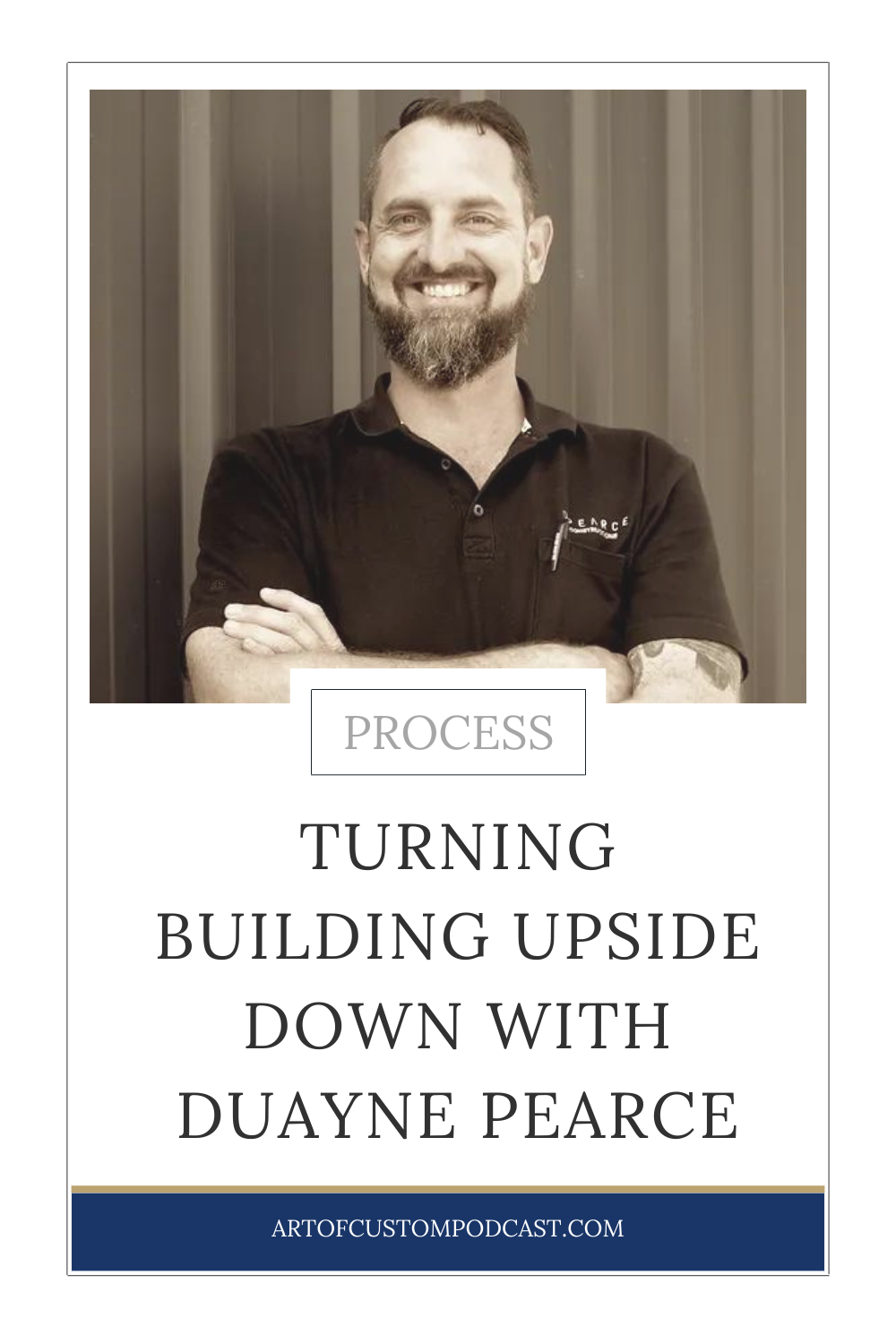 SEASON SIX, EPISODE NINE PODCAST TRANSCRIPT
OUTRO: For more information visit www.artofcustompodcast.com or find us on Facebook and LinkedIn as The Art of Custom. Be sure to subscribe to get the latest episodes and please rate and review. The Art of Custom is produced by HugMonster sound with original music by Adam Frick-Verdeen. Thanks for listening.