S6, E10: Designing Your HVAC for Comfort & Efficiency
We're Not Cooling the Neighborhood: HVAC Comfort & Efficiency
It is the best of both worlds - being nice and cozy when it's cold out and staying cool and comfortable when it's a scorcher. And it all starts with the design and installation of your home's HVAC and air handling systems.
When building your new home there are options for making sure your systems are the most comfortable and efficient. To help you explore the choices you have and outline the considerations you'll want to take into account, Brad Hill from Hill & Mehr Heating & Air Conditioning in Northern Utah joins the show.
You can read the transcript below, or...
Episode Tool Box: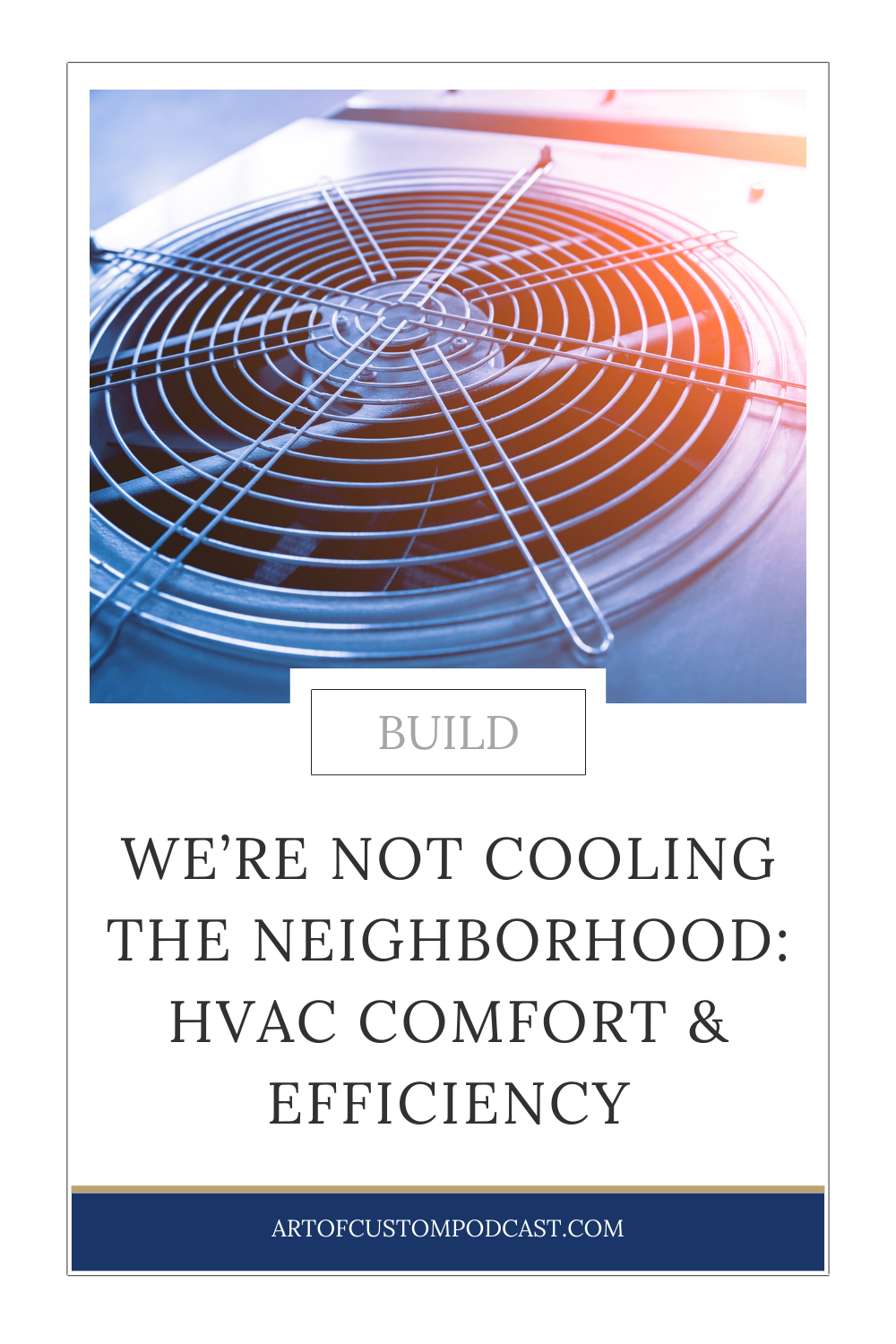 SEASON SIX, EPISODE TEN PODCAST TRANSCRIPT
OUTRO: For more information visit www.artofcustompodcast.com or find us on Facebook and LinkedIn as The Art of Custom. Be sure to subscribe to get the latest episodes and please rate and review. The Art of Custom is produced by HugMonster sound with original music by Adam Frick-Verdeen. Thanks for listening.