S6, E8: High-Performance Home Excavation & Foundations
More than just a hole in the ground and formed concrete, the excavation and foundation of a high-performance home may seem simple but paying attention to building science during this phase is crucial to homes that are more durable and comfortable.
Joining us in studio is Chris Pedigo, our director of construction at Hibbs Luxury Homes. He discusses everything from what we're looking at when we put eyes on a lot for potential building clients to what materials and processes are essential to the performance of your home's foundation.
You can read the transcript below, or...
Episode Tool Box:
VIDEO: See video from the excavation of a custom home project in Dogtown, MO and the rare finds that our team discovered in the process.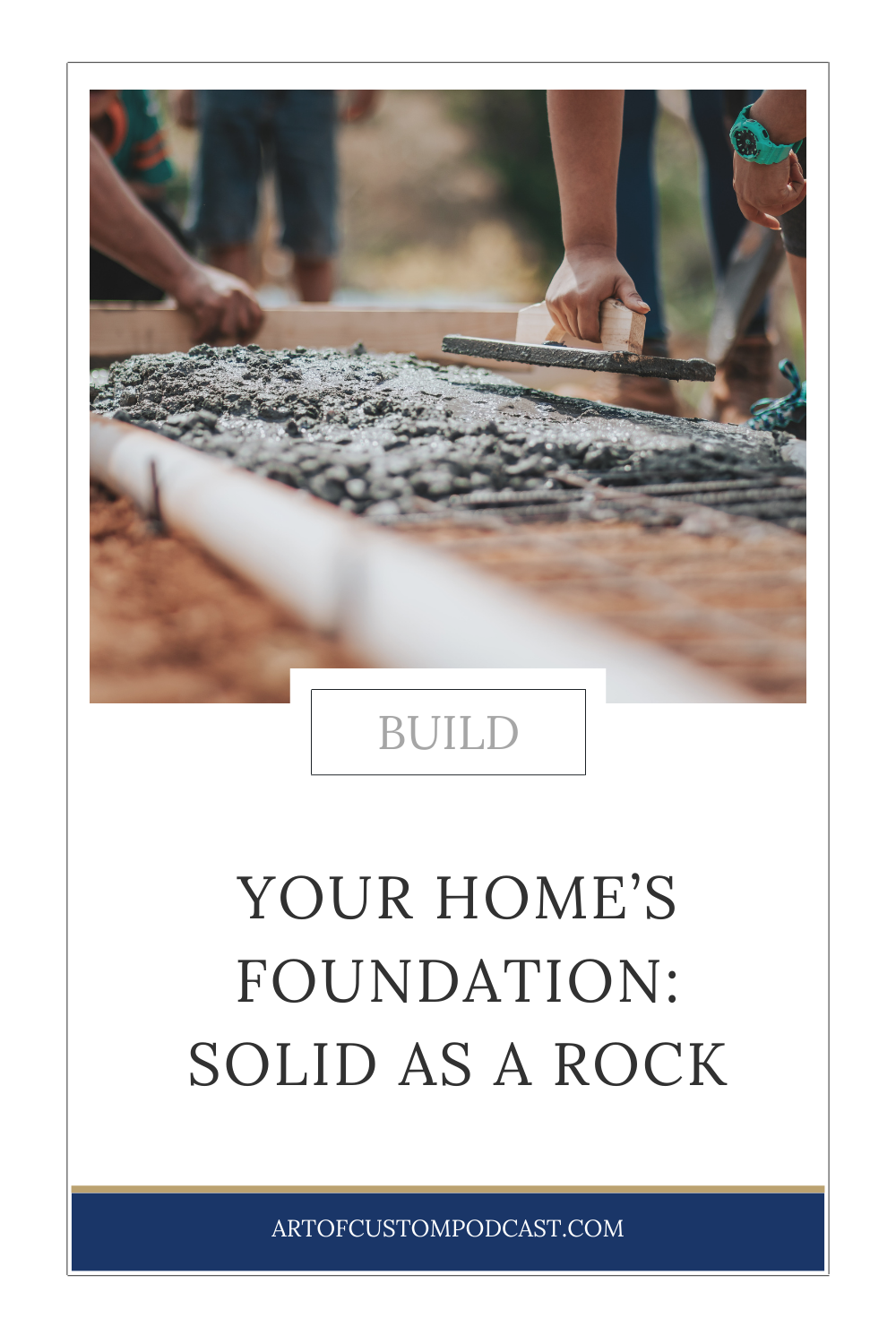 SEASON SIX, EPISODE EIGHT PODCAST TRANSCRIPT
OUTRO: For more information visit www.artofcustompodcast.com or find us on Facebook and LinkedIn as The Art of Custom. Be sure to subscribe to get the latest episodes and please rate and review. The Art of Custom is produced by HugMonster sound with original music by Adam Frick-Verdeen. Thanks for listening.