S5, E4: The Materials That Made The Lahaina Miracle House
When Hurricane Dora fanned the flames of a dangerous wildfire on the island of Maui, the world watched as the beautiful and historic town turned to ashes.
However, standing like a beacon of hope was a 100-year-old home that became known as the Lahaina Miracle House. It has become a source of fascination for some and an example for builders and homeowners everywhere - perhaps you can prepare for the unexpected.
Severe weather and wildfire preparedness has become a more important topic every year. And in light of recent disasters, we wanted to bring back a discussion from 2022 with Scott Connell, Chief Meteorologist at KSDK in St Louis. We discuss weather preparedness both from an immediate safety perspective and a materials perspective.
If you would like to help out the communities in Maui and around the world, you can text REDCROSS to 90999 to make a $10 donation.
You can read the transcript below, or...
Episode Tool Box:
LISTEN: S5, E7: Safe at Home During Extreme Weather
READ: 'Miracle House' owner hopes it will serve as a base for rebuilding Lahaina
EXPLORE: Protect Your home and Property From Wildfire - CO State Forestry Service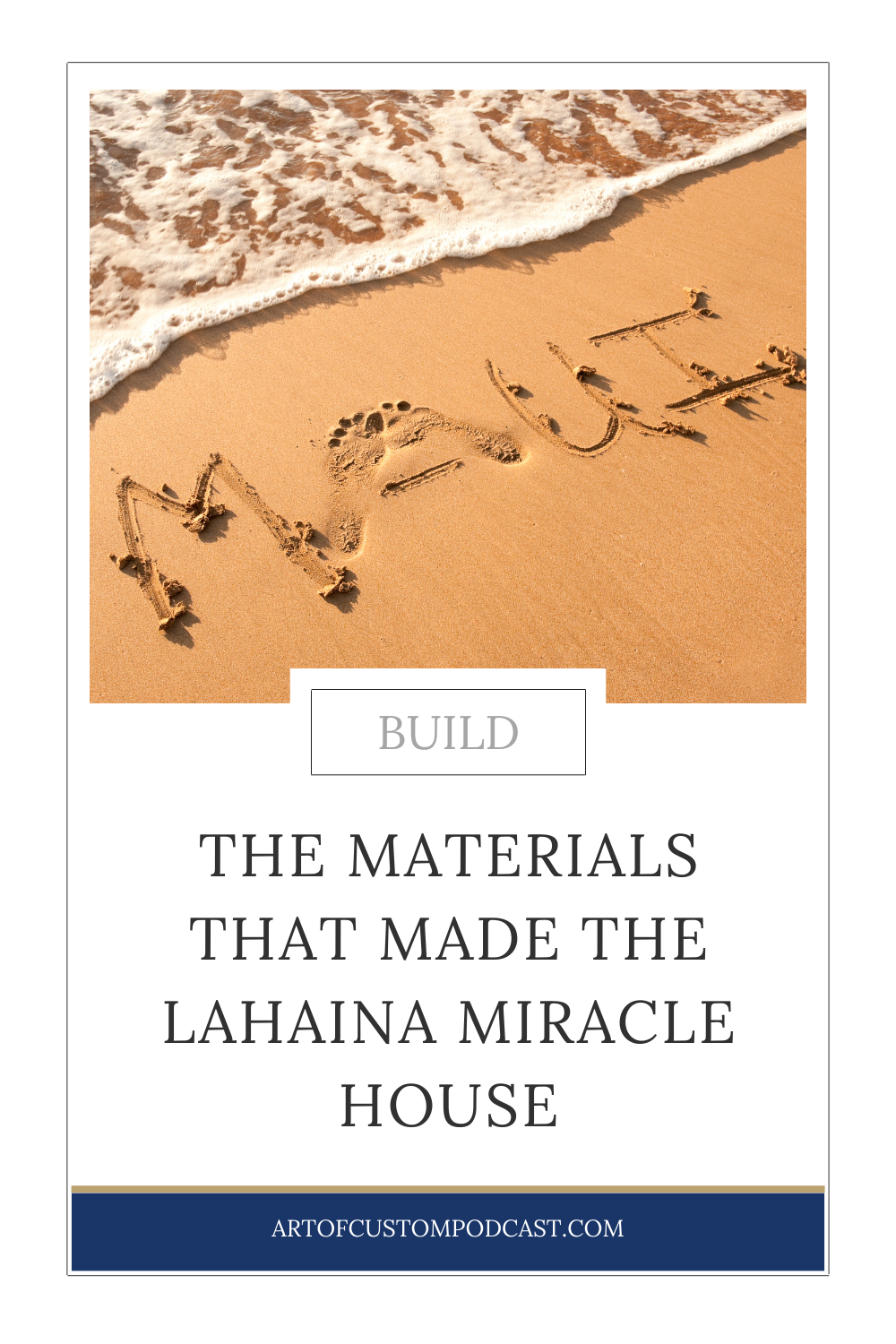 SEASON SIX, EPISODE FOUR PODCAST TRANSCRIPT