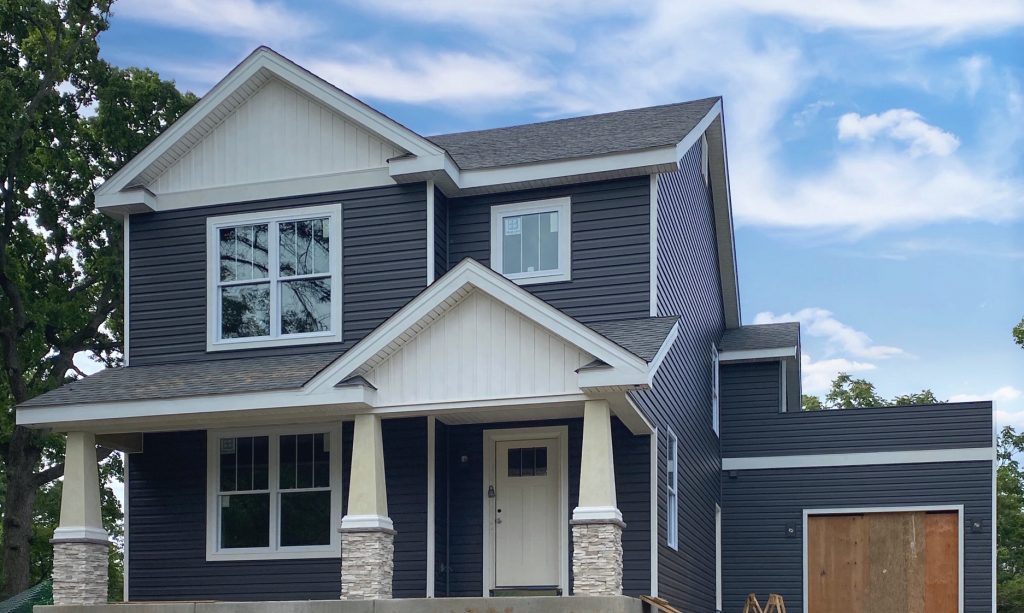 In today's episode, we're on-site at the Schaper's custom home building project in the Dogtown neighborhood in St. Louis. Today, we're talking about the architectural design and exterior design elements on the home that give it a Craftsman look - one that compliments the historic homes in the neighborhood.
The Dogtown neighborhood is a historic community known for brick making and close urban living. Architecturally, this neighborhood is known for it narrow historic brick homes with distinctive porches. While the Schaper's home is not an exact take on that style, we have incorporated a gorgeous front porch, a large rear deck, and a rooftop patio in this design.
In the second half of the episode, we talk about timeless design with Salt Lake City designer Sam Morgan. We also talk about value-engineering home designs to get the most out of our home building budget.
To see more progress pictures, visit our podcast gallery by clicking here.