S3, E1: Custom Home Builders Roundtable
Season Three is Here!
Did you outgrow your home in 2020? We did too! So much has changed in the home building industry in the last year, so we knew we needed to start fresh with Season Three!
This season we are going to take you through each step of the custom home design & building process. Updated with the latest information about home building and with insights from around the country, season three kicks off with a builder's roundtable discussion with Brenda Gage from JayMarc Homes in Washington, Jason Ledyard of Ledyard Homes in Utah, and your host, Kim Hibbs, president of Hibbs Homes.
Sit back and enjoy your insider's look at custom home building in 2021!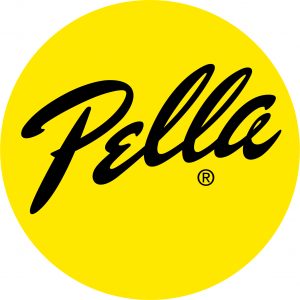 Special Thanks to Our Sponsors...

Brenda Gage
Vice President Custom Homes
JayMarc Homes 
Born and raised in the Pacific Northwest, Brenda attended the University of Washington, same as owners and founders Marc and Jay. She was led to JayMarc after flipping several houses with her husband and falling in love with the construction industry. At the time, JayMarc had a strong "for-sale" business but had yet to break fully into the custom realm. Brenda was able to assemble a fantastic team that utilizes the discipline of the Spec side of the business combined with the personalization necessary to create dream homes and relationships with clients. 
JayMarc has won many awards over the past decade for design, for how they run their business, for craftsmanship, and even for being one of the top places to work.  But they are always proudest of their countless awards for customer service. In an industry that sometimes has a bad reputation, JayMarc has created systems and processes that put the customer first. They insist on radical transparency with their clients at every step of the process. Over the years JayMarc has painstakingly created tools to help keep clients informed at all times while being on time and on budget. 
Additionally, building 30-40 homes a year allows JayMarc to build strong relationships with their vendor base. During this past year of Covid, those relationships paid off and JayMarc was very proud to continue to deliver 30 homes in 2021 on schedule. With increased demand following the pandemic, JayMarc is busier than ever and eager to meet the challenges of building beautiful homes and creating lasting relationships. 
Jason Ledyard
President


Ledyard Homes
Growing up, Jason worked alongside his dad, renovating each family home as they moved around the country. Fast forward a few years, and fresh out of engineering school, Jason started into commercial construction in 1999 as a Project Engineer. Moving quickly from the role of Project Engineer to Project Manager, Jason trained under some of the best Project Management and Construction minds in the business. As his career took him into the business management side of commercial construction, he decided after a number of years that it was time to open his own company. Finally managing to make his way to Utah and Park City in 2008, Jason founded Ledyard Homes. Jason has enjoyed pouring his energies into bringing proven technologies, cutting-edge energy concepts, and classic craftsmanship into every home his company builds.