The Complete Guide to Home Automation & Electronics for Your New Home
From Home Theaters to Home Security, We Break Down Home Automation & Electronics Options for Your New Home.
Technology is everywhere. It's hard to imagine any aspect of our lives that doesn't involve it in some way. Just a few years ago, technology was an emerging, awkward and strange addition to our lives – but today, it is at the heart of every experience from our drive to work to our family time at home. Still, despite the prevalence of technology in every aspect of our lives, many of our different devices exist in isolation, performing one or two unique functions, but never really working together in an intelligent way to provide the connectedness they could.
For that reason, we work with The Sound Room for home technology needs on many of our custom homes. They help us to create homes that are more intelligent, making the everyday lives of our clients just a little easier. Below, we'll share some of the home automation ideas and options available for your new construction home.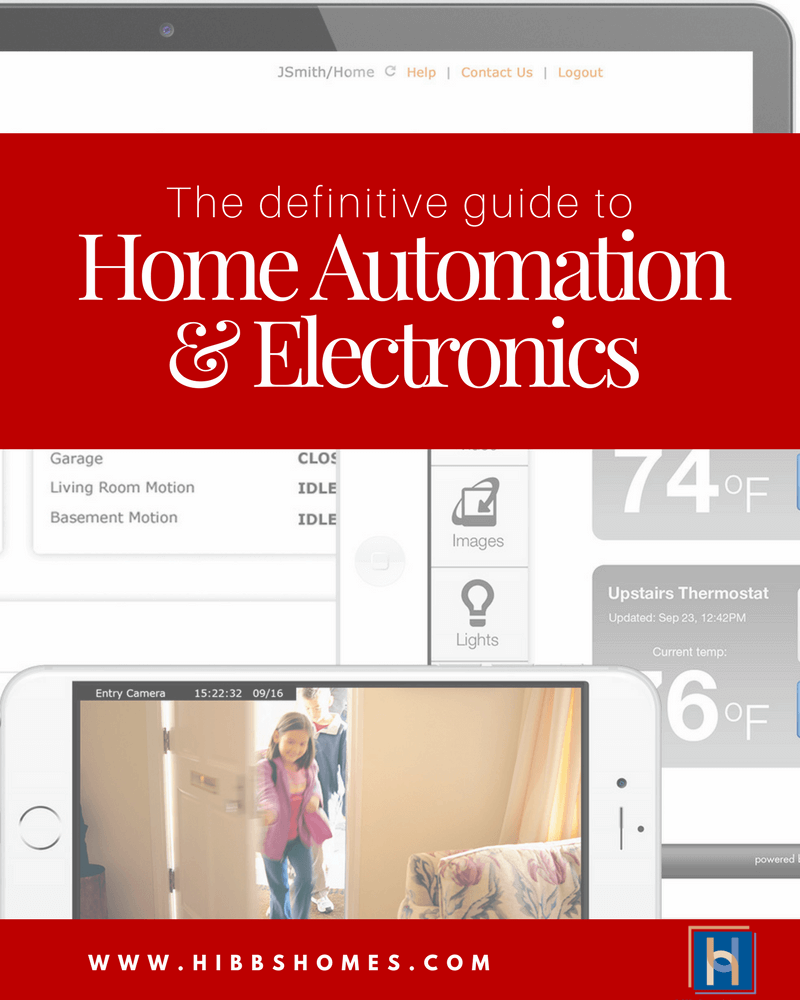 Your Guide to Home Automation Ideas & Options for Your New Construction Home
Whole Home Audio & Video
Instead of entertainment being limited to your computer, iPhone or Smart TV, imagine having complete access to your entire music and movie library in every area of your home.
Remember the stacks of tapes, DVDs and CD's that used to clutter your home – that used to require their own furniture cabinets to keep organized?
Media clutter is a thing of the past with whole home connectivity. It's more than just removing the clutter, however. It's about seamless and simple access to listen to or watch exactly what you want, when and where you want it. With central media servers and simplified screen controls installed in your home, you can make playlists, play content, and even set parental controls for your children to use the system throughout the house with on-screen controls.
Concerned about the style of your smart home entertainment system? Our friends at The Sound Room have hundreds of shapes, sizes, and installation options for in-wall and in-ceiling speakers that will provide beautiful sound without intruding on your home's interior design. Paintable in-wall models completely disappear so that your decor is all that is seen.
Once installed, you can fill every room in your house with stories, laughter, and music. Host a party and turn on the game in outdoor patio area. Turn up the music in the kitchen. Throw on a show for the kids in the rec room area in your basement – all from a central control on your smart phone.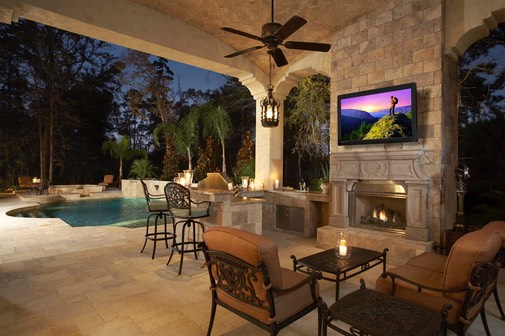 Smart Home Controls
Press a button, and lights brighten while shades go down. Press another button, and the lights dim and music plays. Press another, and lights go out in your room, and all over your home. Managed multiple rooms from a single keypad. Program preset lighting, temperature and audio levels for Party Mode, Home, and Away.
The Sound Home has the ability fold in any number of options to your central smart home controls, including:
Lighting Controls
Retractable / Adjustable Window Shades
Smart thermostats
Smart Home Security Monitoring & Alarms
High-Performance Audio & Video
Full Media Library Access w/Parental Controls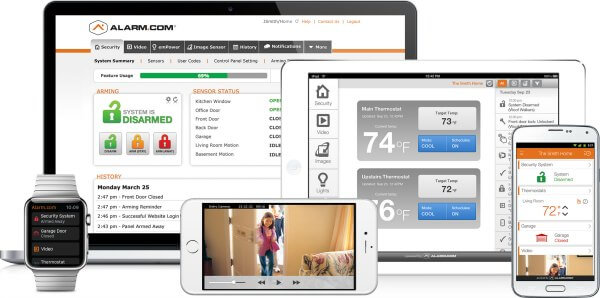 Smart Home Security Systems
You awaken to a loud noise. Is there something outside? Before your feet hit the floor, you've checked the security cameras from your iPad. With one touch, you check the camera on the porch. Nothing but the neighbor's cat… again. You return to bed and sleep soundly. Your integrated smart home security system is essential for security and peace of mind. Consider some of the following as a part of your comprehensive system:
Smart locks that can notify you when they're used or unused during programmed times.
Networked security cameras that allow you to monitor your home from any device.
Remote access home alarms that can be activated remotely.
Smart lights that make it look as though your family is home, even when you're away.
Click here for more on home safety & security options from The Sound Room.
Outdoor Entertainment Technology
Whether you're enjoying a pool, a hot tub, a patio, or the expanse of a beautiful lawn, there is a peace that comes from spending time outside on your patch of Earth. Outdoor entertainment technology brings the comforts of the indoors out – with high fidelity Bluetooth speakers, all weather TVs, rugged outdoor speakers that can be placed out within your landscaping or tucked under the covering of a patio roof. Just as your entire video & audio library can be accessible indoors, you can connect your entire video and audio library, as well as Spotify, Netflix, and other apps into your system outdoors.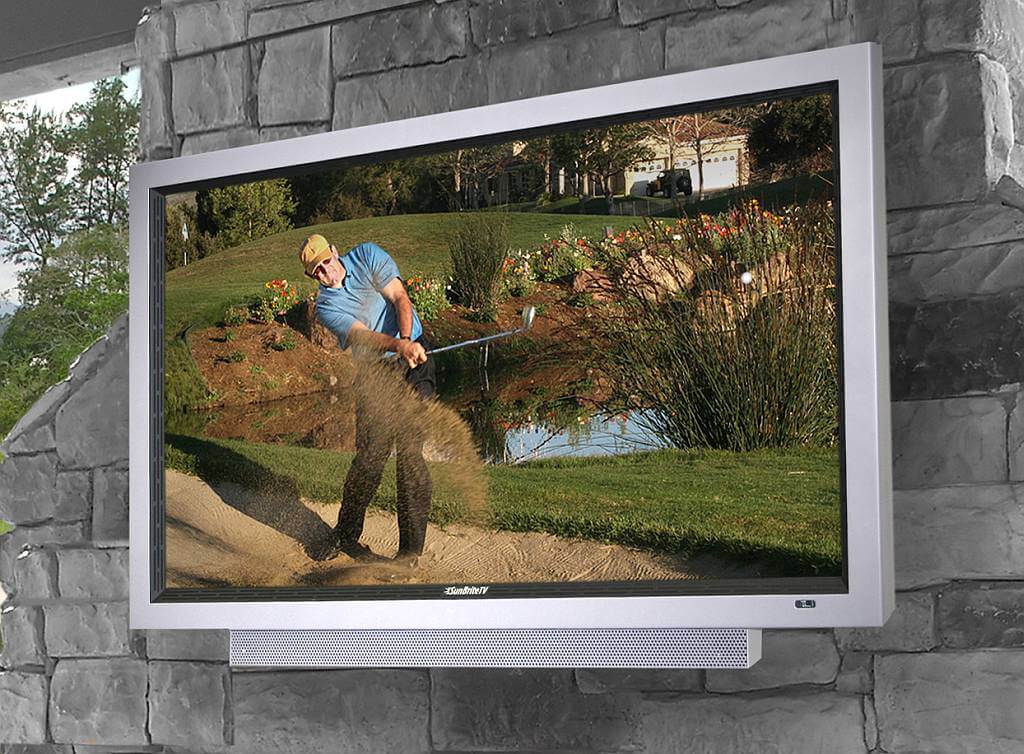 Smart Home Design Elements
At first glance, technology is not visible in your room. Then, with the touch of a button, a TV lowers from the ceiling, and music plays from invisible speakers. In the bathroom, what appears to be a simple mirror reveals itself as a TV for watching the morning news. In the living room, movie night begins as the flat panel lowers into a cabinet and the film screen descends. A projector, hidden behind glass in the wall, begins the motion picture. The blend of technology and style is an art itself, fusing functionality and beauty, to create the perfect digital lifestyle.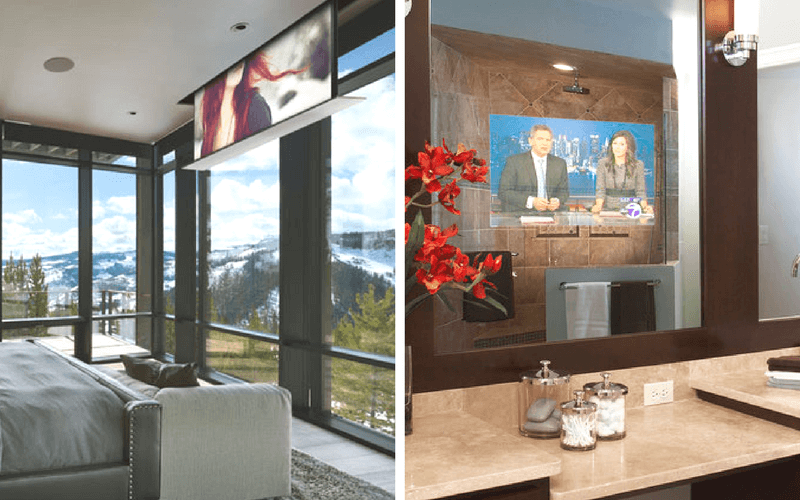 With pop up outlets, and designer flush outlets and switches from brands like Trufig, there's no need for mundane wall plates and switches to diminish an otherwise gorgeous room. Flat power outlets enhance the design, making the functional requirements of your home more fashionable.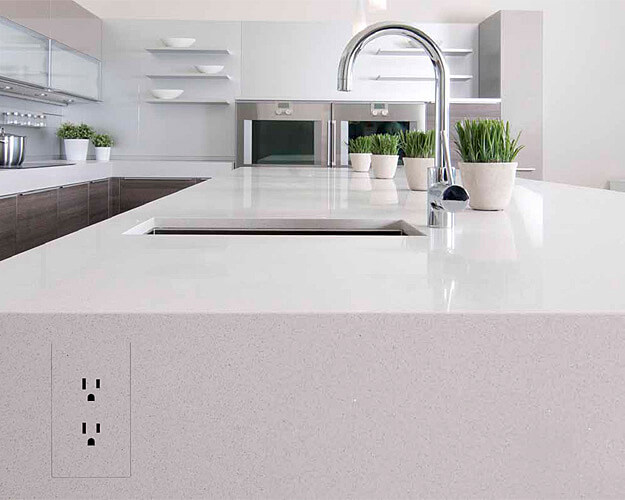 Ready to start planning your custom home? Work with our in-house team to select every detail, in order to design a home that is connected and intelligent. Contact us at info (at) hibbshomesusa.com or 801-895-2040.