Our Utah Home Building Team
Utah's Custom Home Building Experts
Our team is committed to making your home building experience exciting and rewarding, which is why Hibbs Homes is considered among the best home builders in Northern Utah. Over the last decade, we have built an experienced, dedicated team with some of the most well-respected design-build professionals in the Salt Lake Valley and beyond. In addition to being some of the highest educated and most talented in their field, their dedication to staying ahead of building science and trends is evident in each home we build. Our clients tell us that the level of professionalism and dedication they experience when working with our team is unbeatable, and we have to agree.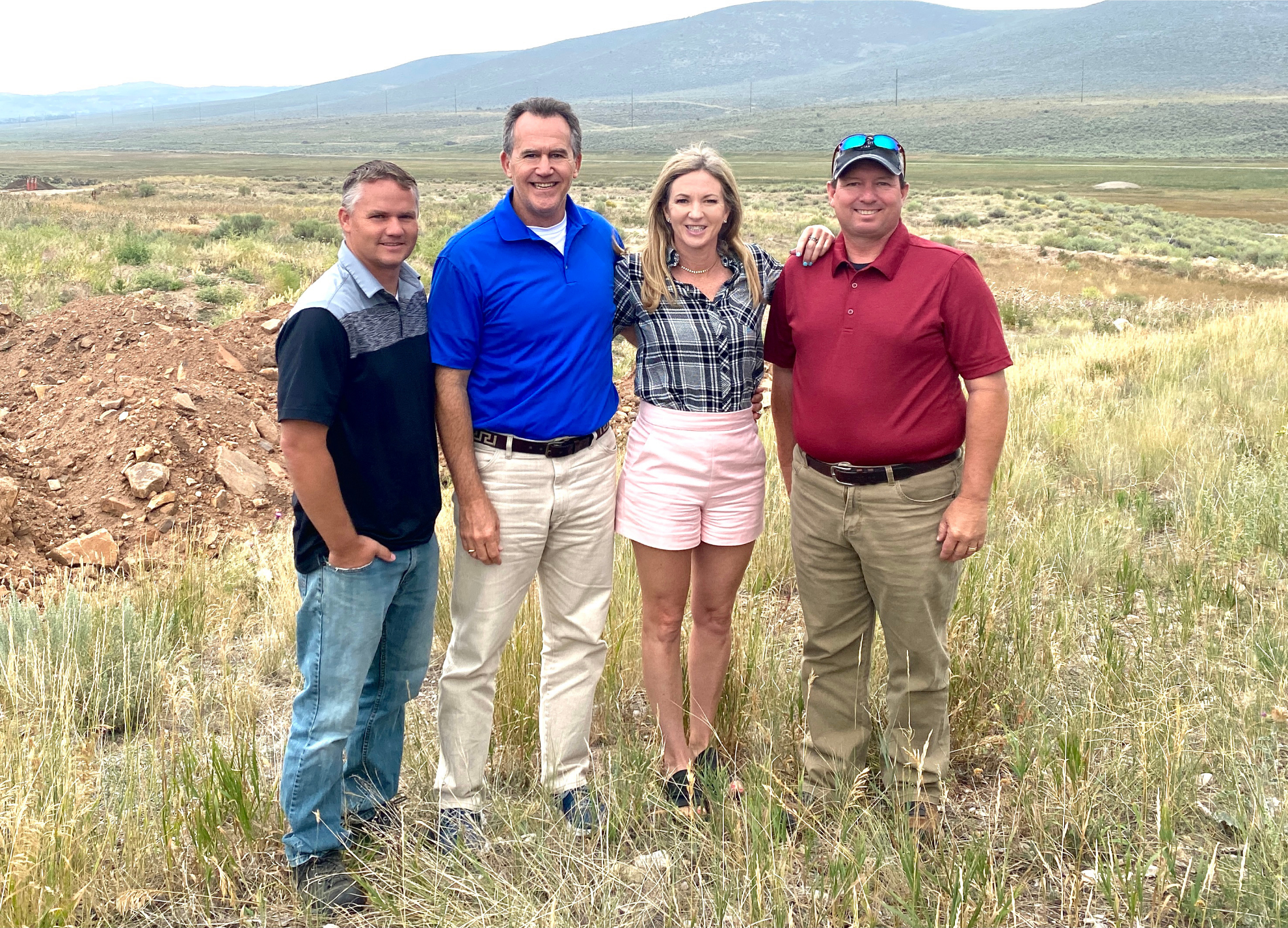 Kim Hibbs
President
Kim Hibbs oversees the design, development, and construction of each new home and project we build. He is actively involved in the National Association of Home Builders (NAHB), serving as a National Director and is a member of the NAHB's Custom Home Builders Committee and The Systems Builders Council. Kim is also an active member of the Home Builders Association of Greater St. Louis where he served as President in 2016. Kim is a Master Certified Green Professional (MCGP) through the NAHB. He is a RESNET and Energy Star-recognized home builder and has nearly a decade of experience and leadership building energy-efficient, high-performance luxury homes, having built one of the first gold level-verified green homes in the St. Louis area and the first Active House in the USA.
Jan Hibbs
Vice President
Jan is a licensed real estate agent for Coldwell Banker Gundaker, helping manage new home sales and marketing for Hibbs Homes throughout the St. Louis area. Jan works closely with our clients to help them find land to build their homes. She also manages the business and financial operations for Hibbs Homes.
Amy Herold
General Manager
Amy is the General Manager for our Utah home building projects and an active member of the Junior League and the Home Builders Association of Salt Lake City.
Amy specializes in project management and artistic design. Her attention to detail, organization, and management are vital to each new home we build. Amy prides herself on putting together teams for success and building relationships with those who are experts in their field.
A native Utahan, Amy completed her Bachelor of Science at the University of Utah with an emphasis in statistical analysis and demographic modeling. She also holds a Masters Degree of Fine Art and has owned her own production company for over 15 years. In her spare time, you can find her along the Wasatch Range fly fishing, hiking, boating, or playing tennis.
Chris Pedigo
Director of Construction & Sales
Chris is a fourth-generation carpenter who grew up in the construction business, and he brings more than 25 years of new home building and light commerical building experience to the Hibbs Homes custom building team. He spent 23 years as a building contractor in the St Louis area, and, before joining the Hibbs Homes team, he served as the construction manager for Habitat for Humanity of St Charles County. He has worked with our custom home building clients and our home renovations team, overseeing a variety of projects. He has a strong commitment to detail and an eye for quality building practices.
Steve Hammer
Superintendent
Steve always had a love and a passion for building. In 2013, he made a career change and went back to school to get a degree in construction management. While attending Utah Valley University he served in the CMGT program student presidency and as the Vice President of Marketing. He started working for a commercial builder while attending school as an assistant superintendent and was quickly promoted to superintendent. He began working for Garbett Homes as a superintendent building production homes for both single and multi-family units, where he worked until joining the Hibbs Homes team doing what he loves - helping people create and build their dream homes.
Zack Hoerstkamp
Estimator & Project Manager
Zack joins the Hibbs Homes team with 15 years of experience as a carpenter in the St. Louis construction industry. His education is in construction management, and he grew up in the home building industry with his father who was a carpenter and contractor. In his free time, he is an avid golfer, and you can find him on the course when he isn't spending time with his wife and three children.
Melody Meiners
Director of Marketing
Melody develops and implements the communications strategy across all of our channels to support the Hibbs Homes sales and design/build team in both markets. She owned her own marketing & communications consultancy, of which Hibbs Homes was one of her first clients. She works with our team and clients to share stories about our company, clients, and the homes we build.