Premier Custom Home Builders in Park City, Utah
From a luxury home to a cozy ski-in chalet - we build homes tailored in every way to our your lifestyle and vision. Hibbs Homes is a dedicated custom home builder, which means we have never built the same home twice.
Whether you've always dreamed of designing a home or you can't find what you need on the market today, we're here to help you design & build a custom home that is designed for comfort, performance & beauty.
Our team is here to guide you through the construction process, ensuring your experience building with Hibbs Homes is rewarding and enjoyable.
From choosing an architect and developing a project timeline through moving day & warranty, we're with you every step of the new home construction process - bringing your dream home to life.
At Hibbs Homes, we are committed to delivering to you a better-built home that is more comfortable, longer-lasting, and energy-efficient.
Build On Your Land
As a dedicated custom home builder, we build on your land. If you have land you want to build on, our team will walk your lot with you to discuss topography, lot conditions, and more before you begin designing your home.
If you haven't found a lot yet, we can put you in touch with a Realtor partner who is experienced with building custom homes in Northern Utah. We can work together to help you find the right location to bring your vision to life.
If you're looking for a custom, luxury retreat, Hibbs Homes is a preferred builder for the SkyRidge Community in Park City, Utah. We have available lots in exclusive locations and with picturesque views of Deer Valley & the Jordanelle Reservoir.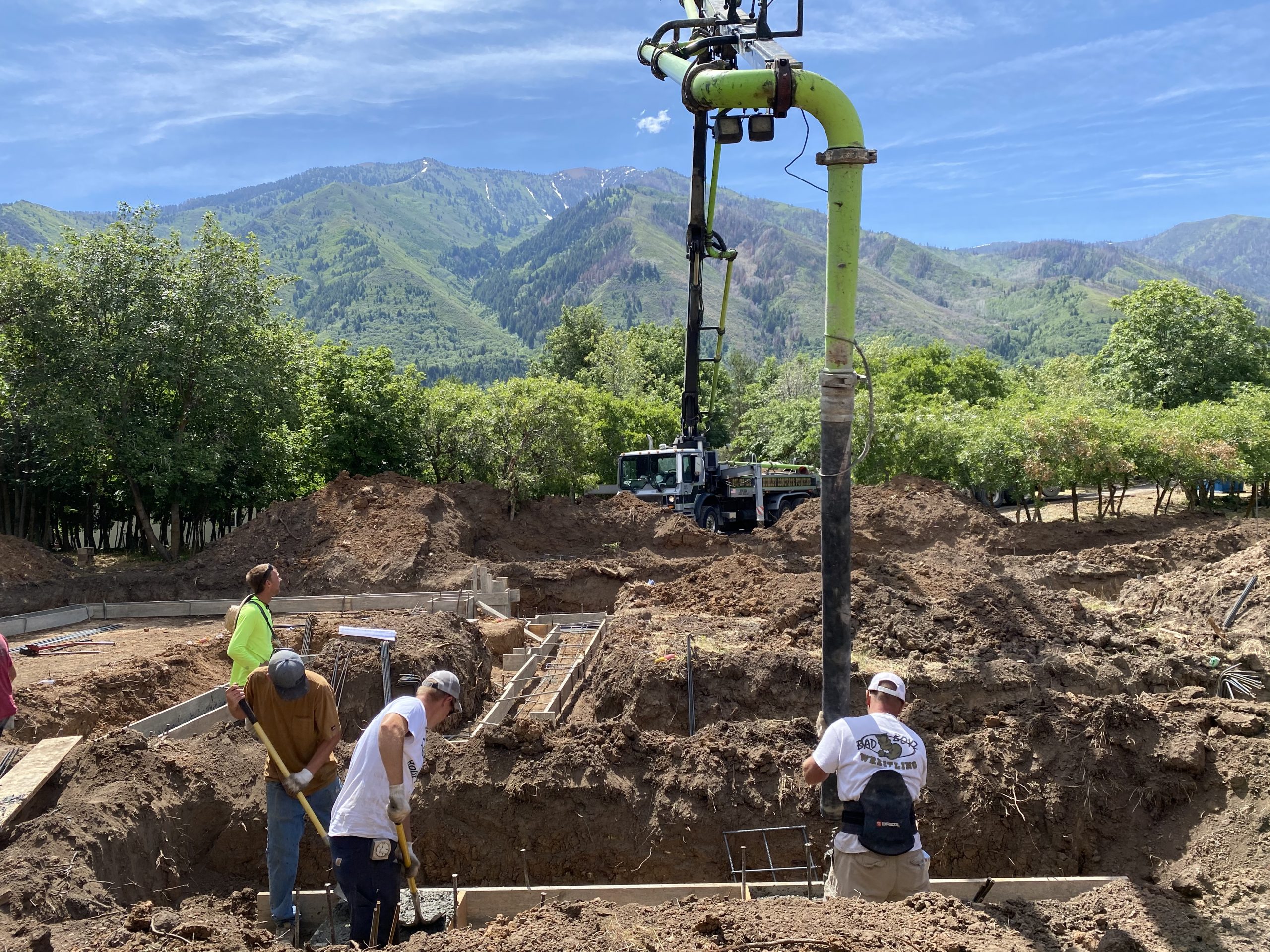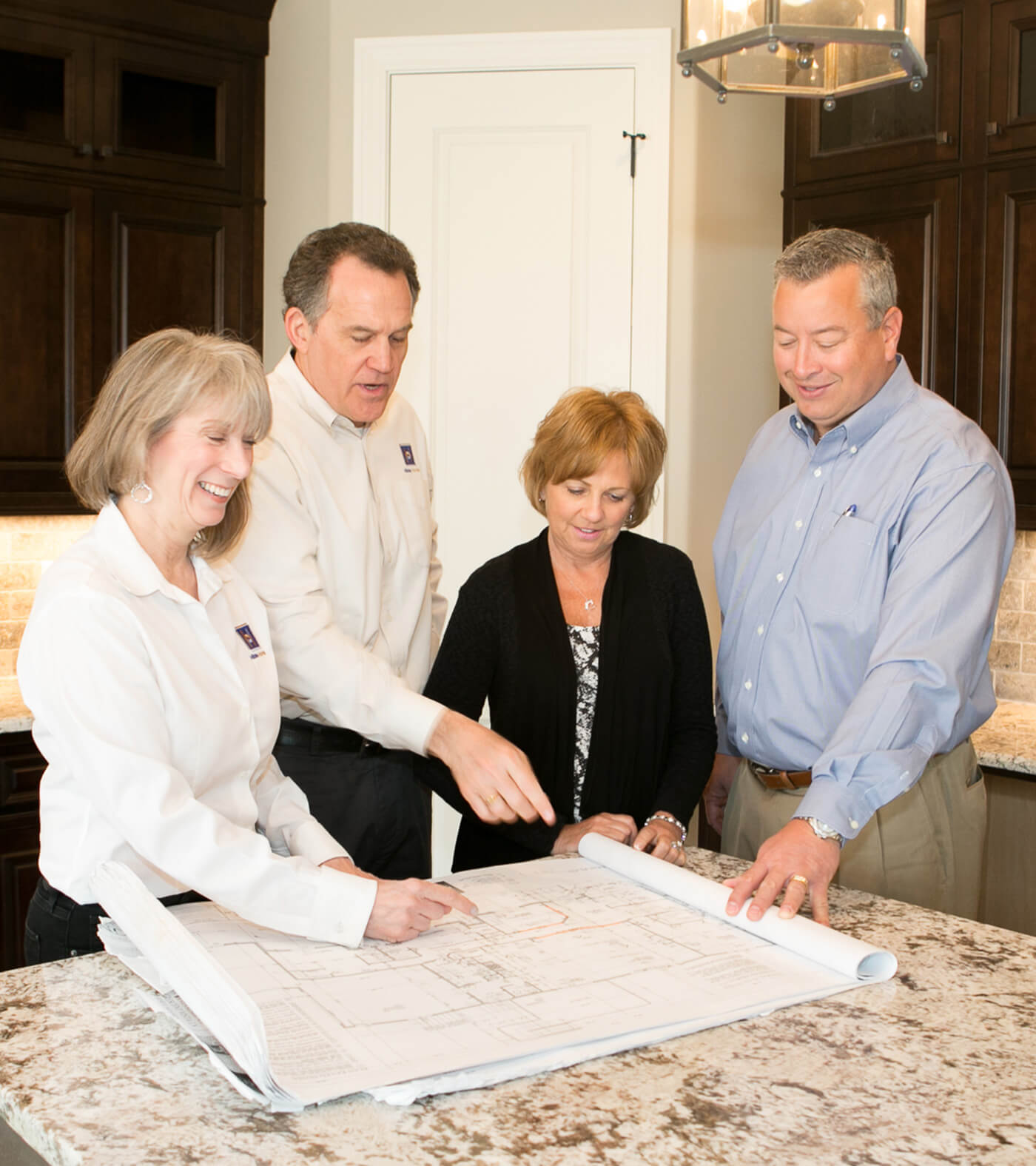 New Home Construction Process
Our proven processes make us stand apart from other Park City home builders. As a dedicated custom home builder, our experience has led us to develop a proven process and approach to building that is unparalleled. We've learned that communication is truly the foundation of an exceptional building experience and essential to a successful project.
At Hibbs Homes, we are your partner from the planning and design process through your closing and warranty period. We sit at the design table in partnership with your architect from the start to ensure that every element of your project - from design to investment - is in harmony with your vision. We are here to answer your questions, keep your home on schedule, and simplify the home building experience.
Better-Built Custom Homes
Hibbs Homes was founded on the idea that our clients deserve better-built custom homes. Every home is built above codes and exceeds the EPA's certification standards for outstanding Energy STAR efficiency and clean indoor air.
Whether you choose to certify or not is up to you, but working with us guarantees that your home is more energy-efficient, is long-lasting and requires less maintenance, and is more comfortable and healthy inside than a conventionally built new home or prebuilt home.
We are active in the Park City HBA, National Home Builders Association, and have been recognized as one of the top Energy-Efficient Home Builders.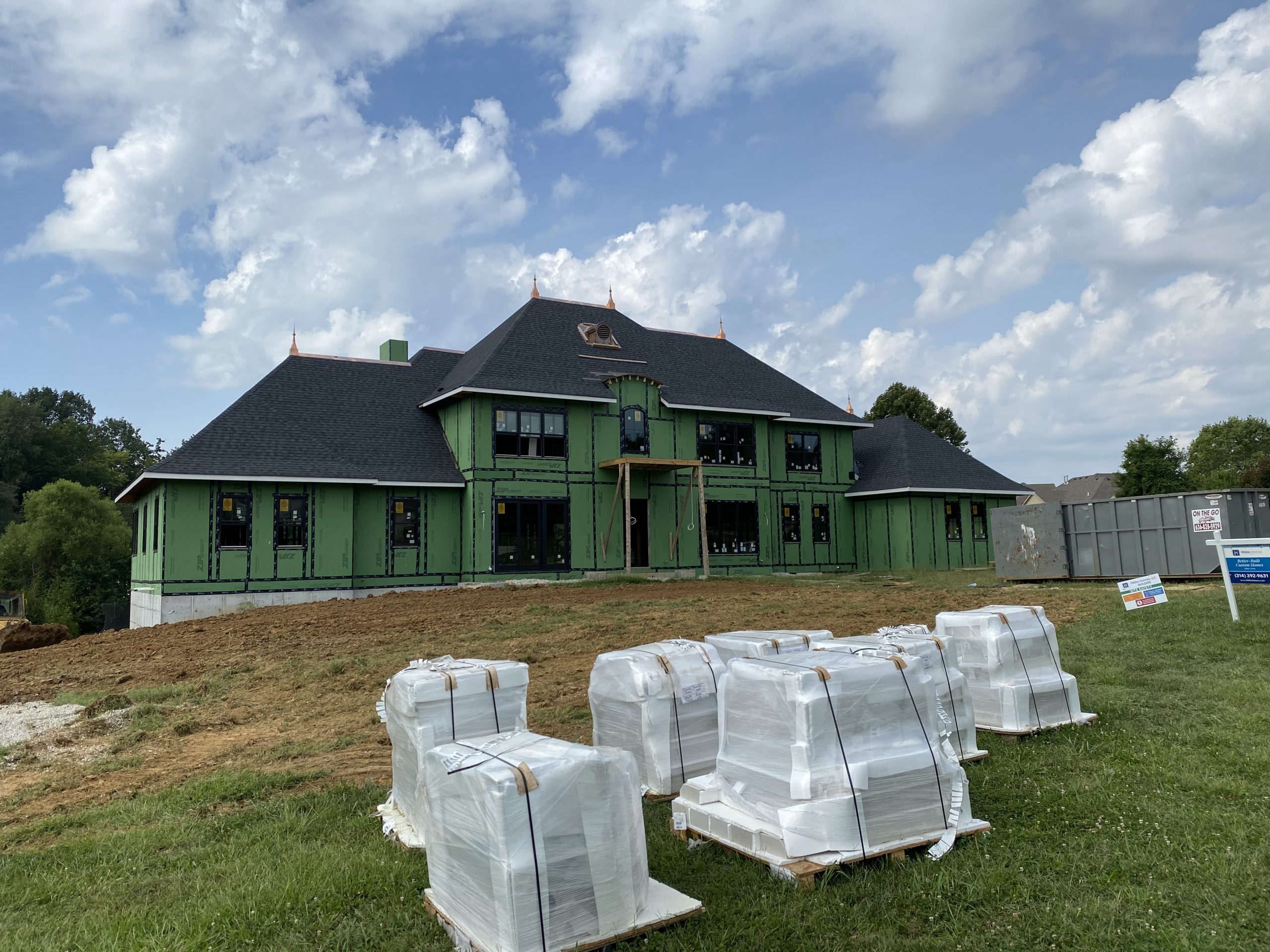 Hibbs Homes Park City, UT
Building a New Home in Park City, Utah
Experienced Infill & Luxury Home Builders in Utah
At Hibbs Homes, our new home construction expert building team is dedicated to providing you with the advice you need to help design and build your dream home in Park City, Utah. Whether you're considering private lots with acreage or infill and tear-down lots in gated communities, we can put you in contact with one of our Realtor partners to assist you in finding land that is perfect for new home construction.
Your superintendent, trade partners, and design team works as your project management partner during the new home construction process.
Our custom home building process can start from a custom floor plan you already have in mind, or we can help you choose a ready-to-build new home floor plan that fits your family and the land you want to build on. We offer a risk-free home planning process and price guarantee to ensure an exceptional home building experience.
Communication between the builder and client is vital to the success of the project, and we have developed proven processes and procedures to ensure your experience enjoyable and rewarding.
Considering Building a Custom Home in Park City, Utah?
Located in the beautiful Wasatch Mountains, Park City offers residents the amenities and privileges of a resort lifestyle combined with the conveniences that only a major metropolis can provide. Sitting 7,500 feet above sea level, Park City is a 35-mile drive from the Salt Lake International Airport, which makes it one of the very few ski resort destinations in the world with such convenient accessibility. That accessibility, combined with the personality and lifestyle of Park City, makes this thriving community one of the most sought after in Northern Utah.
In 2020, the Salt Lake Valley has seen a surge in popularity as more people are searching for land and communities adjacent to the city center to build a primary residence or vacation home. Remote working means more people are able to telecommute, and, as a result, a number of our clients have decided to make the custom-built vacation homes they have dreamed about retiring in their primary residence today.
Hibbs Homes is a preferred custom home building partner in the newest private mountain resort community in Utah, SkyRidge. Located between Park City and Heber City, the SkyRidge luxury mountain community is a phased-development community with several recreational amenities and offers direct, private access to world-class skiing at Deer Valley Resort.
Hibbs Homes has available homesites ready for development with scenic views of the crystal blue waters of the Jordanelle Reservoir and the slopes of Deer Valley.
The SkyRidege custom home development in Utah features four-season outdoor activities including a country club, golf academy, equestrian center, park facilities, hiking and biking trails, and a day-use beach.
The luxury mountain-style homes in SkyRidge are designed according to the highest standards of architectural guidelines. Hibbs Homes + Ledyard Homes have teamed up to offer a variety of custom home options that suit every taste and every lifestyle.
Hibbs Homes has several homesites available at SkyRidge to build a custom home. You can work with our design team or your architect of choice to build a mountain retreat that is high-performing and beautiful.
Contact our award-winning custom home building team to learn more about new home building in SkyRidge.
LEARN MORE ABOUT SKYRIDGE MOUNTAIN COMMUNITY
History
Prior to the city becoming famous the world over as a luxurious mountain resort and 2002 Olympic Winter Games venue, Park City was famous for being a silver mining town and has a lively, colorful past. Soldiers stationed in Salt Lake City traversed the mountain from Big Cottonwood Canyon to find silver and, in the process, discovered Park City in 1868. When the Transcontinental Railroad was completed in 1870, it allowed hopeful miners to come in droves to Utah with dreams of striking it rich overnight. The discovery of vast amounts of silver deposits also brought George Hearst, the father of William Randolph Hearst, to Park City. The Ontario Mine owned by Hearst is said to have produced $50 million dollars of silver while in operation.
Living in Park City, Utah
Park City, UT has a population of 8,064 and is the 4,653rd largest city in the United States. The population density is 403 per sq mi, which is 909% higher than the Utah average and 345% higher than the national average. The median age in Park City is 40, which is approximately 33% higher than the Utah average of 30.
From outdoor recreation to arts and culture, the mountain town of Park City, Utah attracts a variety of people. While basic costs of living such as groceries and utilities are on par with the national average, the cost of living overall in Park City is 82% higher than the national average and the housing index is close to four times the national average.
Because of the four-season recreation, there are a number of residents of Utah and other states who have secondary vacation homes in the area.
Nearby Grocery Stores
The Market at Park City
Fresh Market
Fairweather Natural Foods
Food for Thought
Mountain Town Olive Oil
Anaya's Market
Kal Inc
Copper Moose Farm Stand
Whole Foods Market
Smith's Food and Drug
Walmart Supercenter
Electrical Company
Gas Company
Questar Gas
Dominion Energy
Water Company
Summit Water Distribution
Park City Municipal Corporation
Mountain Regional Water Special Service District
Jordanelle Special Services
Gorgoza Mutual Water Co
Sewer Company
Snyderville Basin Sewer District
Trash Service Company/Garbage Collector
Park City Recycling Center
Ace Disposal
Republic Services
Cable/Satellite Company
Phone Company
Schools
Park City, Utah residents are served by the Park City School District. The district provides education to 4,972 students in 12 schools offering grades PK-12. Parts of the community are served by the South Summit District, which includes 1,699 students in six schools from grades PK through 12.
Notable schools in Park City include:
Jeremy Ranch School
Trailside School
Parleys Park School
Weilenmannn School of Discovery
McPolin Elementary School
Overall, there are 45 schools in the city comprised of 34 preschools, 11 elementary schools, 6 middle schools, and 4 high schools. There are 14 public district schools, 2 public charter schools, and 29 private schools.
Places of Worship
Some of the places of worship in Park City are:
Christian Center of Park City
Creekside Christian Fellowship
Park City Baptist Church
Park City Community United Methodist Church
Saint Luke's Episcopal Church
Shepherd of the Mountains Lutheran Church
St. Mary of the Assumption
Mountain Life EFC
Calvary Chapel Park City
Iglesia Bautista Getsemani
Businesses
The top employers in Park City Utah are:
Supplemental Health Care
Kodiak Cakes
Deer Valley Resort
Summit-County Sheriff – Utah
Pacific Group Resorts
POWDR
Park City Municipal
Restaurants & Nightlife
Yuki Yama Sushi - One of the best restaurants in Park City, they offer a tasty variety of the traditional and the new. We recommend trying the pork ramen, and the sushi, which is served as fresh and as good as in any place in the country. There are always a lot of diners, so it is best to reserve in advance. The service is top-notch, and the ambiance is fantastic.
Sammy's Bistro – Sammy's serves the best Mahi tacos and offers a nice selection of beer. Try their fine steak sandwiches and chicken wings. All meals are high-quality and cooked to perfection. There is always a long line, so be ready to wait during peak hours. They offer vegan and gluten-free options.
El Chubasco – One of the best casual Mexican places in Park City. The tacos, tamales, and burritos are absolutely amazing. The place has a lively atmosphere and they serve beer too. It is located in a strip mall, and there is always a wait for tables. They have an excellent salsa bar.
Fun Things to Do in Park City
Visit Deer Valley Resort - Known as one of the top ski resorts in the country, Deer Valley offers visitors a host of lodging amenities. The resort features over 20 chairlifts, 101 ski runs, and more than 15 dining venues from casual to fine dining.
Deer Valley resort is home to Mountain Hosts, which provides four complimentary ski tours of the property daily with complimentary overnight ski storage and an on-site child care facility. With over 500 ski instructors, the resort is also one of the most prominent ski schools in the United States.
Enjoy Utah Olympic Park – The Park was home to several major events during the 2002 Winter Olympics. It is still the venue for official training activities for current and future Olympic athletes. Admission is free and includes access to Alf Engen Ski Museum, the Eccles Salt Lake City 2002 Olympic Winter Games Museum, the Discovery Zone obstacles course, the Mountain Challenge course, as well as several well-laid hiking trails.
High West Distillery & Saloon – Popularly known as the only ski-in gastro saloon and distillery in the entire world, High West is situated at the base of the Quittin' Time ski run adjacent to the town lift in Historic Park City. The establishment offers Western-inspired pub meals such as the bourbon-braised short ribs served with craft whiskeys and spirits sourced from the High West Distillery.
Accessable Public Transportation
When you live in Park City, there is hardly any reason to get into a vehicle because the city and Summit County's transit system offers residents and tourists alike an easy and convenient means of getting around town. The city's transit system provides residents convenient access to shopping, recreational areas, and the historic district. Not only is this service free, but it is also good for decreasing the carbon footprint of the city.
The convenience of the public transport system does not mean that cars are entirely unnecessary, however. Due to the 400 inches of annual snowfall and the snowy mountain terrain, residents will need a four-wheel-drive vehicle to get around during the winter season.
Buying Land in Park City, Utah
Park City, Utah consistently ranks as one of the most affluent areas in the country. The real estate in the city reflects this not only in the kind of homes that are built but also in the cost, as well. The price of a home in Park City ranges from $300,000 to over $20 million.
Looking for land in Park City, Utah? Home lots are still available in the SkyRide development and our expert home building team can help put you in touch with an experienced Realtor partner who understands the home building process and can help you find the right piece of land to build your new home.
As one of the top home builders in Utah, Hibbs Homes is happy to answer any question you may have about building a new home in Park City.
Four Seasons Recreation in Park City, UT
When it comes to outdoor fun and recreation, Park City offers just about everything imaginable. Skiing is one of the most popular outdoor recreational activities here, and the city features three world-class ski and summer resorts, Deer Valley, Canyons, and Park City Mountain Resort. Living here means you can ski on some of the best terrain and the most incredible snow. Because it is a world-renowned destination, you will also likely meet people from all over the world every time you ride the chair lift, which is just minutes from your front door.
During the summer season, Park City is at no loss for outdoor adventure and mountain activities. Park City offers more than 150 miles of public trails, making it an ideal place to live for those who love biking and hiking. You can see the wondrous valleys and rugged mountains that provide the perfect backdrop for a leisurely walk or hike, or you can enjoy an adrenaline-pumping mountain biking experience. Other activities you can enjoy are golf, fly fishing, water skiing, and horseback riding. When it comes to dining, Park City is home to more than 100 world-class restaurants and bars. There is something for just about anyone's appetite.
Hibbs Homes is proud to showcase the community of Park City, Utah. We are a premier custom home builder that specializes in Better-Built Custom Homes.
Our custom-built homes are built to be more comfortable, offering room-to-room and floor-to-floor comfort. Our new home construction projects are built for healthier, superior indoor quality by using better materials that prevent the formation of mold and mildew and are not made with harsh chemicals that affect the quality of the air inside your home.
Because our homes are built with a tighter wall assembly and superior insulation to prevent air and water leaks, you can have peace of mind that your home will remain air-tight and dry - no matter what the weather is outside.
If you'd like to know more about finding a custom home builder in Park City, drop us an email or give us a call. We can't wait to meet you.