This modern farmhouse floorplan is fresh and sleek with vertical siding, abundant windows, and two eye-catching gables. The core of the family home features a large open family room that flows into a breakfast area and a well-planned kitchen. Designed for long-term living and aging in place, the main floor is home to the master bedroom and the laundry room. The home also features a large screened-in porch in addition to an open deck.
Branch Floorplan Features
Main floor master bedroom
Building a custom home? You can start with one of our plans or we can work with your architect of choice to build a one-of-a-kind home to suit your family. Find out more about our custom home building process or get instant pricing on the Branch Modern Farmhouse.
Style: 1.5 Story
Square Footage: 3,237
Bedrooms: 4
Baths: 3.5
Garages: 2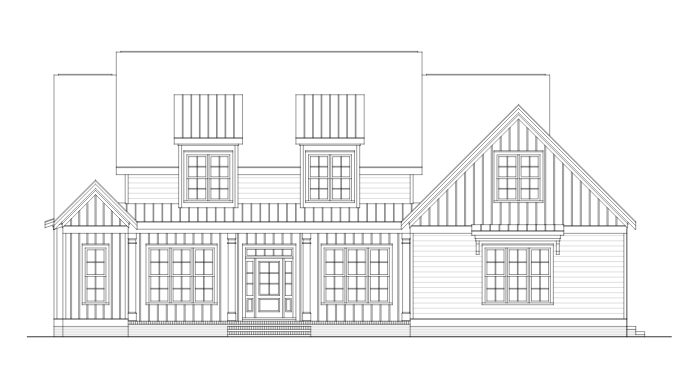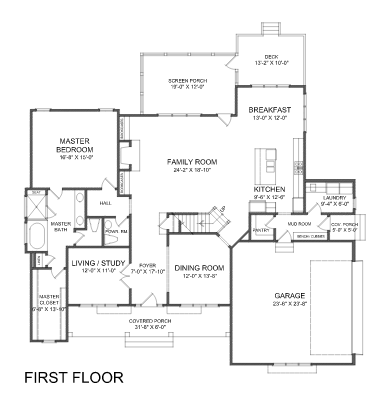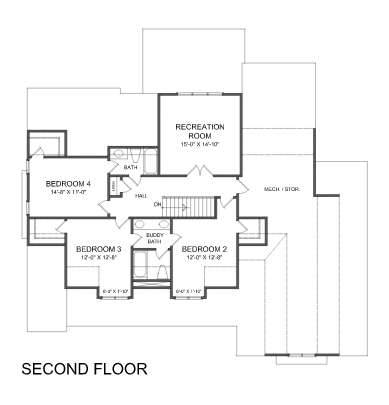 Plan images are copyrighted by the original designer, and used with permission from our partners at Southern Home Designs.