With four children, eight grandchildren, and a growing congregation to serve, Mark and Gayle Friz dreamed of a day that they'd have enough space to host them all in their home. The Friz's serve as a pastoral couple at St. Paul's Evangelical Church in Creve Coeur, where they've been serving since 1994. The couple has lived in the church parsonage since their arrival, and as they are nearing retirement age, they began to look into moving into their own home so that a younger pastor could inhabit the church's quarters.
Mark and Gayle long considered buying an existing home and remodeling one, and searched for a new construction home to purchase, but as they began considering their needs, it became clear that they needed to build a truly custom home to meet all of their needs.
"We looked at existing homes, we looked at rehabbing homes, and we talked about buying a home and fixing it up, and we were really close to doing that multiple times. Then we realized we really wanted something to custom, and we just decided to go for it," said Gayle Friz about the process of deciding to build.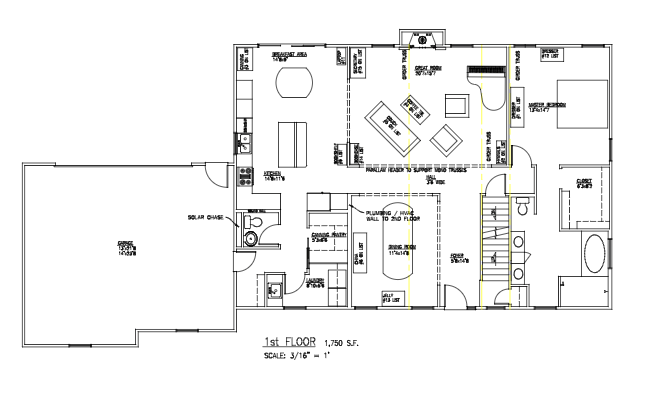 Designing The Perfect Home For Their Lifestyle
As they considered their needs, Mark and Gayle immediately knew that there were some features that would tremendously impact their lifestyle for the better. They worked with our team and their designer to create the perfect plan and to choose the features that would support the life they'd always wanted.
Space to Entertain & Host
As a pastoral couple, Mark and Gayle often host visitors from out of town. Even though they are nearing retirement, they want to continue to serve their congregation and community for a long time to come. They wanted to develop a design that would ensure their guests were comfortable and well-cared for during their time in St. Louis. The Friz's worked with Hibbs Homes and their designer Rob Ruh to design a spacious three-dormer Cape Cod-style home large enough to comfortably fit the couple and their guests, complete with an open floor plan between the kitchen, great room and dining room. The home will feature a finished basement to allow for additional overflow and additional room as they need it.
One important space was dedicated for piano practice and lessons - with room for their large piano and collection of hymnals.
Indoor Air Quality
"Gayle and I are both very allergic to mold," said Mark, "Most of the existing homes that we saw and considered for remodeling or renovation, were moldy in the basement, and were leaking water." As they did their research, they knew that new homes built to high-performance standards were known for their indoor air quality, and were shown to contribute to better health. The insulation and overall design of the home would stay drier and keep wetness from accumulating, stopping mold in its tracks.
"One of the things that I wanted was building material that wouldn't have off-gassing or things that were toxic - like in the paint or the wood. You read horror stories about things from China or toxins in your home. With our allergies, we really wanted a home with good indoor air quality," said Gayle.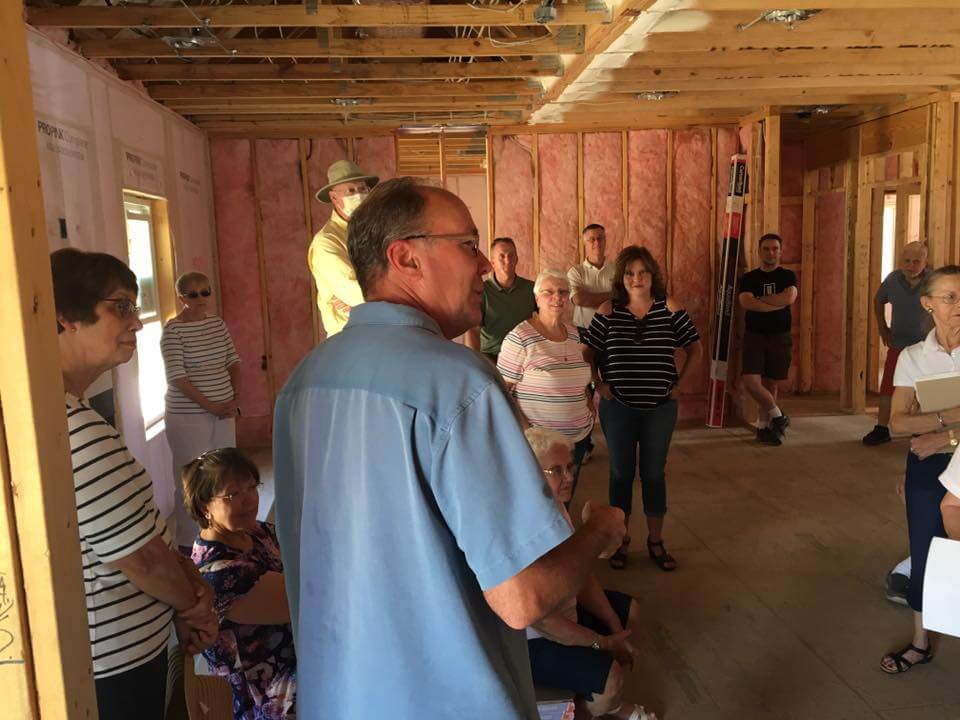 Energy Efficiency

Mark and Gayle knew that if they built a new home, that energy efficiency had to be a priority. "As Christ's followers, we know that God has called the human race to be good stewards of the earth. We wanted to build a home that would meet our needs, but also be very energy efficient." Looking for the right builder to help them build an energy efficient home led them to Hibbs Homes. "We met with Kim first because he is known in the St. Louis area as an energy efficient builder. Every Realtor and person we met with in the trades gave Kim very high marks, including integrity."
Among the features they've chosen in keeping with their green lifestyle are:
Geothermal energy, which will make their HVAC system 4 to 5 times more efficient than traditional systems.
BIBS blown-in insulation, which fits around pipes and switches much better than typical insulation, conserving energy and making for a more comfortable temperature with fewer leaks.
Anderson 100 energy efficient windows - an upgrade from traditional vinyl windows, these windows are budget friendly and engineered for durability, sustainability, and energy-efficiency. It's twice as strong as vinyl and provides low-maintenance exteriors with clean corners for a refined look.
"Not only did we want to be good stewards of the Earth and its resources, but we also want to be practical. This is our home for aging in place. This is our retirement home. We will have limited income during the time that we live here, and we don't ever want to be priced out of our home because of energy costs or fuel increases in the future. We wanted to be fiscally responsible as we plan for retirement. We knew that building a custom home with Hibbs Homes would allow us to have lower maintenance on the home, and lower energy costs," said Gayle.
Location, location, location
Mark and Gayle chose to build their home in the Warson area in a neighborhood where many members of their church currently reside. Trained in urban ministry, the couple believe strongly in revitalizing and redeveloping the places they live. They loved choosing this more urban location for their home, and wanted to send a strong message to anyone who saw this big beautiful brand new home: The West Forest View Subdivision and the Warson area are a beautiful place to live. The icing on the cake to this perfect location was the spacious lot - at 0.7 acres, the Friz's will have plenty of room to garden - something they've always wanted.
They beautifully documented their home building process in picture & video from start to finish.
One Year Later: Life In An Energy Efficient Home
Below are photos of this Creve Coeur custom home, one year after the clients moved in. When asked about the performance of this home in their first year of ownership, Mark said, "Our monthly costs and maintenance are even less than we hoped they'd be. Our annual energy costs are less than $550."
"We're just so very happy every day in this house. We're so thankful for Hibbs Homes and for this home that we get to live in each day," said Gayle.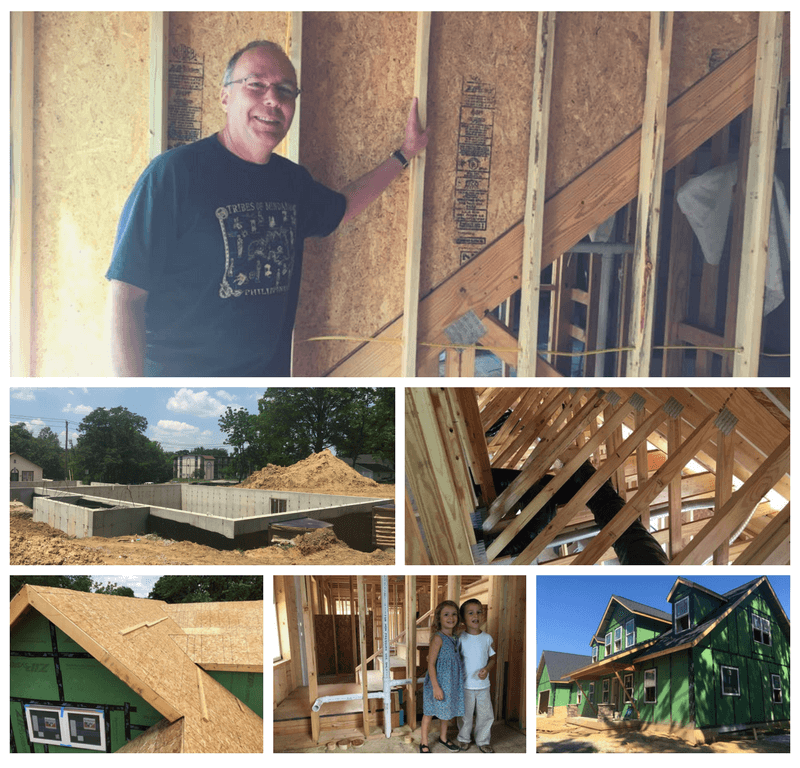 To learn how you can build your own dream home from the ground up, contact us at (314) 392-9631 or online.